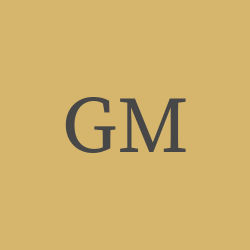 Gloria
Darlene
Mills
What do you remember about Gloria? Share your stories and photos here, and invite others to come share their memories.
Gloria Darlene Mills, 74, passed away peacefully on April 28, 2022, in Austin, TX, after a short stay in Hospice. She was born February 20, 1948 to Edmundo and Dolores Gonzalez in Los Angeles, CA.

On learning of Gloria's untimely passing, people she knew made the following comments: "Gloria was such a warm and loving person. She had the most beautiful smile that lit up a room. She was so intelligent and knowledgeable and had such poise and grace. Gloria was such a wonderful person and will be missed. Gloria was such a lovely person, and I feel so lucky to have met her. Gloria was such a beautiful ray of sunshine...God bless you...she was just a beautiful lady and we are honored to have had the honor of calling her friend."

After graduating from Venice High School in 1966 Gloria received her Bachelor of Arts in Sociology in 1970 from UCLA (The University of California at Los Angeles). She had a storied 40-year professional life as Executive Director/Coordinator of many nonprofit organizations around the country to provide social and human services. These included Connecticut Association for Community Transportation (CACT) and VNA Health Care, Inc. both in Hartford, CT; Alliance for the Mentally Ill of Metro Cleveland (AMI), Institute for Child Advocacy (ICA), Cleveland International Volunteer Organization (CIVO) all in Cleveland, OH; Developmental Disabilities Advocacy Network (DDAN) in Harrisburg, PA, American Heart Association in State College, PA., Washtenaw Association for Retarded Citizens (ARC) in Ann Arbor, MI, and Sunland Training Center, in Gainesville Florida. She also volunteered for many different non-profit organizations including AARP, Poor People's Campaign, Granby Community Fund, Cuyahoga County Community Mental Health Board, ARC Trustee, Cuyahoga County Board of MR/DD Provider Task Force, Federation for Community Planning Continuum Care Committee Chair, Ohio DHS Monitoring Committee, NE Ohio Developmental Center Citizen's Advocacy Committee, Pennsylvania Dept of Education Task force for Developmental Guidelines, and PA Centre County Advisory Board.

Gloria is survived by her husband of 52 years, Wendell Mills, sister Margarita Gonzalez, niece Anne Creasey (Robert Creasey), grandniece Gabriela Creasey, grandnephew Jacob Creasey, Aunt Romelia Portillo, and dozens of loving cousins. She is preceded in death by her mother and father, and her nephew Jeff Raigoza.

Gloria's favorite charities were Planned Parenthood and Doctors Without Borders and she would be honored to have donations to either of these in lieu of flowers. At her request Gloria is being cremated by The Neptune Society with her ashes scattered over the Pacific Ocean where she grew up with a wonderful loving family. A memorial is in the planning stage.
LINKS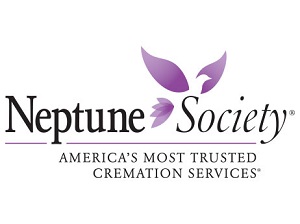 Neptune Society
https://www.neptunesociety.com/location/austin-cremation
Los Angeles Times
http://www.latimes.com

Ann Arbor News
http://www.mlive.com/annarbor
Centre Daily Times
http://www.centredaily.com
The Plain Dealer
http://www.cleveland.com
Hartford Courant
http://www.courant.com
Austin American-Statesman Memoriams
http://www.statesman.com