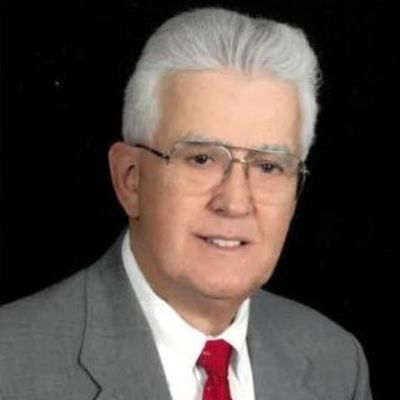 Glenn
Gossage
How do you know Glenn? Please share your stories and photos, and help spread the word about this page!
Glenn Gossage, age 93, of Greenwood, Indiana, went to be with his Lord & Savior, Jesus Christ, on Sunday July 31, 2022. Glenn was born in New Castle, Indiana, on March 4, 1929, to Leonard Gossage and Della (Eads) Gossage, both of whom preceded him in death.

Glenn was married to Darlene (Fullmer) Gossage on February 17, 1950. He was an active member of various Baptist churches throughout his lifetime and was a member of First Baptist Church of Greenwood at the time of his death.

He retired from Eli Lilly & Co. in 1991 after 39 years of service in various areas of the Financial and Accounting Departments. In addition to his work at Eli Lilly, Glenn and his wife, Darlene, were the owners and proprietors of Beech Grove Bowl from 1969 until 1975. During their ownership they were able to increase the bowling lineage by almost 50% above the previous years. Glenn also served as Chairman of the Greater Indianapolis Bowling Association during his last year of ownership. It was a "fun time" for both of them in meeting and getting to know many new friends through the bowling center.

After 13 years of retirement, including 10 years of wintering in Florida, he and his wife returned to fulltime residency at Greenwood Village South. Then in June of 2004, life took a new turn when he joined The Servant's Heart of Indy as volunteer Board member (Treasurer) and assumed all the financial responsibilities as required for the non-profit food pantry for several years.

The highlight of his later years was a golfing project to play in all 92 counties of Indiana. Along with golfing friends Paul Hammond, Bill Hurt, and Jim Pinegar, all from the same Sunday School Class at First Baptist Church of Greenwood, the project was started on September 22, 2008, by playing Antler Point in Rush County (Rushville). The project was completed when the foursome made a trip to play Hulman Links in Vigo County (Terre Haute) on July 18, 2011. The foursome became known as "Club 92" and Glenn got the nickname of "Dad" since he was the eldest member of the group. Even though Glenn was the statistician and "average keeper," he could never quite keep up with the scores of the other three.

He was preceded in death by his wife Darlene (Fullmer) Gossage in 2014. He is survived by their daughters, Paula S. Boone (William) of Indianapolis, Indiana and Peggy A. Votava (Glenn) of Goshen, Indiana. Grandchildren, all surviving, including Michael Boone (Jackie) of Indianapolis, Indiana, Jason Boone (Heidi) of Danvers, Massachusetts, Jonathan Boone (LoriAnne) of Whiteland, Indiana, Kristin Leasure of Chicago, Illinois and Gregory Leasure, also of Chicago, Illinois. He is also survived by seven great-grandchildren; Cody Boone and Cheyenne Boone of Indianapolis, Indiana. Joel Boone, Faith Boone, and Anna Joy Boone of Whiteland, Indiana and Parker Boone and Delaney Boone of Danvers, Massachusetts.

Also surviving is a sister, Velma G. Strong of Huntsville, Alabama, and sister-in-law, Faye Templin of Baraboo, Wisconsin. He is preceded in death by his older sister, Lilian G. Greeson of Winston Salem, North Carolina.

Funeral services will be held on Friday, August 5 at the First Baptist Church of Greenwood, 99 W. Main St. Greenwood, Indiana. Visitation will be held from 9:30 A.M. to 11:00 A.M. with the funeral service immediately following at 11:00 A.M. with Rev. Sean D. Holloway officiating. Final graveside prayers will be at Washington Park East, 10612 E. Washington Street, Indianapolis, Indiana. A luncheon at the church will follow the graveside service. Memorial contributions may be made to the First Baptist Church of Greenwood. Arrangements are entrusted to Singleton & St. Pierre Funeral Service and Crematory.
LINKS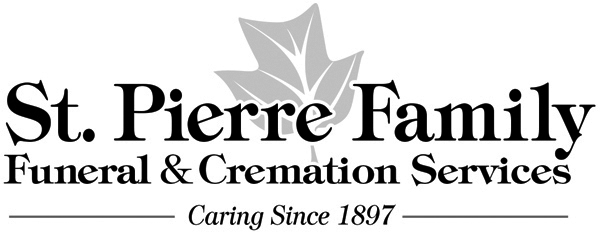 Singleton & Herr Mortuary

Daily Journal (Franklin)
http://www.dailyjournal.net