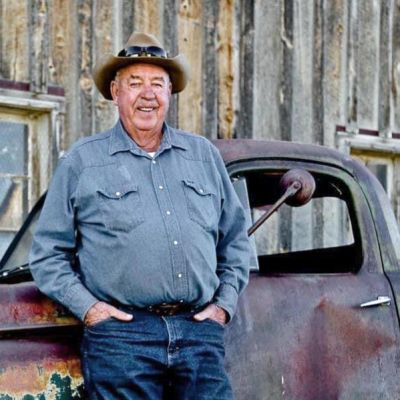 Glen Edward
Humiston
Help us celebrate Glen Edward! Please share your stories and photos, and invite others who remember Glen Edward.
Glen Humiston, 86, of Mancos, passed away on Thursday, July 14, 2022, surrounded by his large and loving family. The eldest child of Everett and Lois Humiston, Glen was born April 4, 1936, in the same house he grew up in, later owned and now passed away in - exactly as he wished. Glen was a well-known Montezuma County figure - dedicating over 30 years to managing the region's water resources and collaborating with other farmers and ranchers on issues that affected them. He was also a strong supporter of the area's youth through 4-H, sports, and his many years of service on the Mancos School Board. While Glen felt much pride and pleasure in his, and his family's, accomplishments, his greatest joy was working cattle on his home ranch, hosting large family reunions there and travel to visit family and friends.

Before he began a partnership with his father on the small dairy farm south of town, Glen served for eight years in the U.S. Navy. It was during this time that Glen met his wife of 48 years, Ann. She wanted a sailor-boy pen pal while he wanted to communicate with a cute girl while he traveled around the world on Navy ships as an airplane mechanic. After two years of correspondence, they realized they were in love and quickly got married after Glen was stationed at Moffett Naval Air Station in the San Francisco Bay Area. Their story-book romance produced a child nine months after the wedding, which triggered thoughts of raising a family on the farm, rather than in the military. Ann and Glen then moved back to the Humiston home ranch, entered into a dairy farming partnership with his parents, and had four more daughters.

When his father retired in 1974, they sold the dairy cows and Glen converted the operation to hay and a small beef cow-calf herd. Glen then also began serving as a water commissioner for the Colorado Division of Water Resources, where he served for 32 years before retiring in December 2001. During his career, Glen won many awards and was three times elected president of the Colorado Association of Public Employees. He always enjoyed helping people understand the complexities of Colorado water law and continued to provide advice and information to landowners, realtors, and policymakers long after his retirement.

Retirement allowed Glen and Ann to take cruises with family and friends, travel and spend much more time up at Glade Ranch, where Glen built the log cabin that Ann had long dreamed of. They spent as much time as possible up there before Ann passed in 2006. Following that, Glen found solace in his many grandchildren and working his cattle before meeting his current love, Mel Sperle, in 2010. Mel brought dancing, card games, old movies, and more travel into Glen's life and was a devoted caregiver until the end.

Glen's daughters, and his grandchildren, all agree that one of the traits they most associate with Glen is how proud he was of the accomplishments they made in careers, family, and life in general. Glen always encouraged them to be the individuals that they were and to go for their dreams, to be active, take on a good fight if the cause was right and never feel like their opinion was any less valuable than anyone else's. He bragged to anyone that would listen about their successes and did his best to attend school sports, county fairs, 4-H activities, and any other event that one might be involved in. Glen also loved to have his family join him in his adventures, such as his Navy reunions, working cow camp in the mountains, hunting and - perhaps the craziest adventure of all - hosting a motorcycle rally on the ranch for several years. While he wanted nothing to do with setup up or cleaning, he loved to watch the "shenanigans", as he called it, and was always happy to help judge the wet t-shirt contest.

Surviving Glen are his chosen partner, Mel Sperle of Mancos, CO; his children, Glenda Humiston of Novato, CA, Beverly Scott (Bruce) of Mancos, CO; Joyce Humiston (Paul DeShayes) of Cortez, CO, Paula Mitchell of Cortez, CO, and Ronda Weir (Ray) of Lewis, CO; his grandchildren, Jessica Likes, Michael Tozer, Chad Mitchell (Jamie), Kelly Mitchell (Katie), David Berger, Lauri Berger, Brittny Weir Vigil (Logan), and Tyler Weir (Kenzie); numerous great grandchildren; and a large extended family. Glen was preceded in death by his parents, Everett and Lois Humiston; his beloved wife, Ann Humiston; his brothers: Wayne, Gary, and Paul Humiston; his daughter-in-law, Grace Flannery; and his beloved great granddaughter, Kinley Mitchell. Funeral services will be 10 a.m. Saturday, July 23, 2022, at the Cortez Elks Lodge and interment will follow at Cedar Grove Cemetery in Mancos, CO. Memorial donations can be made in Glen's name to the Mancos Volunteer Fire Department, PO Box 145, Mancos, CO 81328.

Services are under the direction of Ertel Funeral Home. To send condolences or to view the full obituary, log on to www.ertelfuneralhome.com and click on the obituary section.
LINKS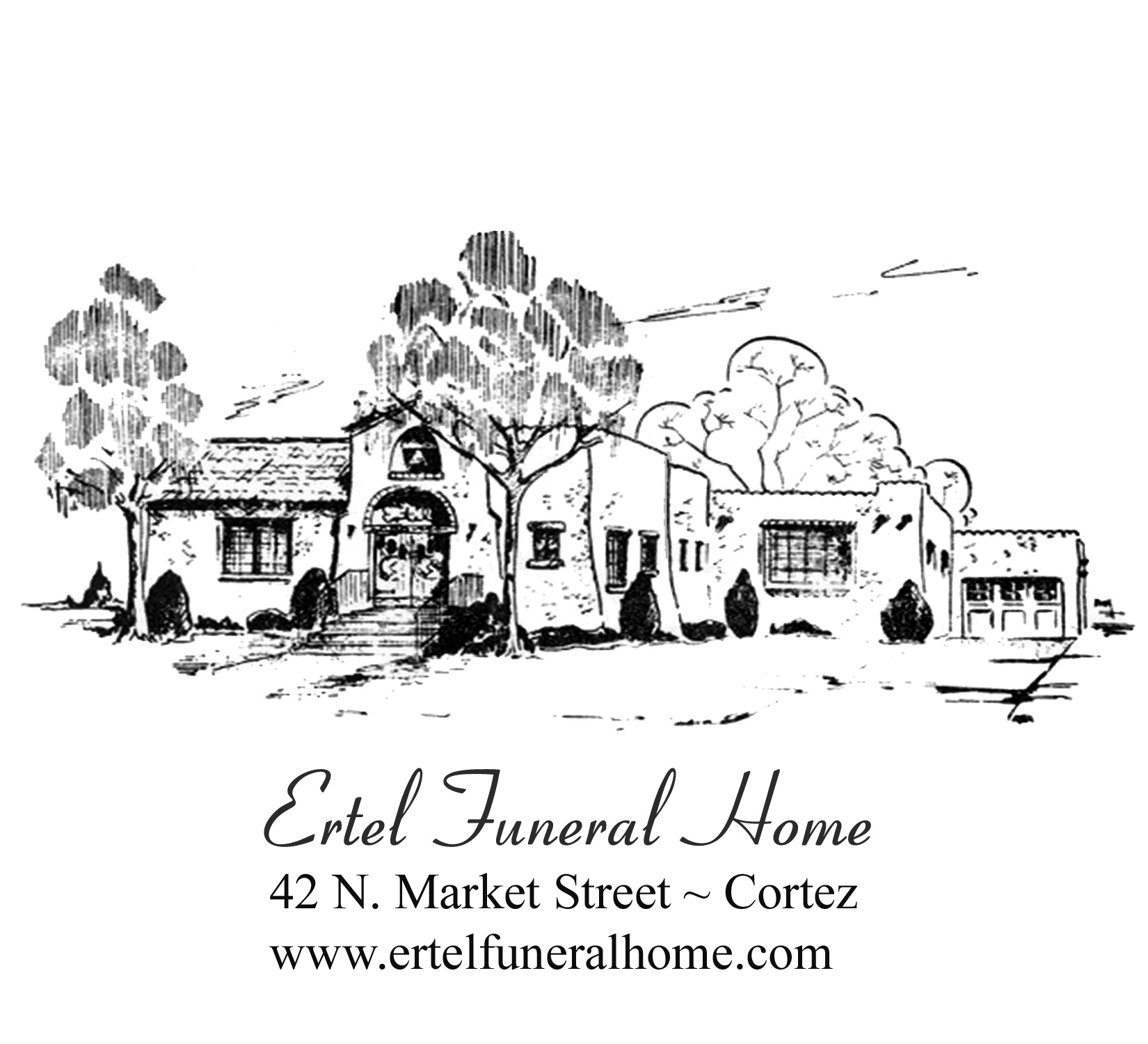 Ertel Funeral Home
http://www.ertelfuneralhome.com

The Journal
http://www.cortezjournal.com