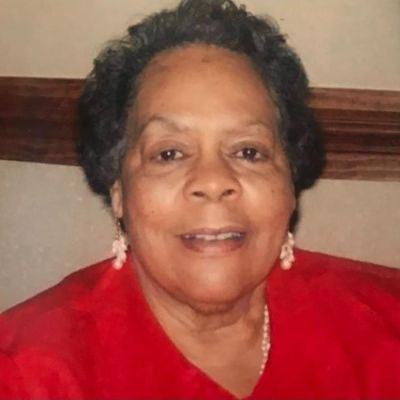 Gladys
Dobbins
Smith
Join us in celebrating Gladys—please share your stories and photos, and help spread the word about this page!
Graveside Service for Mrs. Gladys Dobbins Smith, 82 of Decatur, Alabama will be 11:00 am Friday, August 27, 2021 at Sterrs Cemetery with the Reverend Dylan Woodall officiating. Public viewing will be Thursday from noon till 5:30 pm and the visitation from 5:30 pm to 6:30 pm at Reynolds Funeral Home.

In lieu of flowers please send donations to

DNH/Lakeside High School Scholarship Fund

302 13th Ave NW-Decatur, AL 35601

Gladys was born in Morgan County, Alabama on September 20, 1938 to the late William and Myrtle Harris Dobbins. She departed this life August 18, 2021 at Decatur Morgan Hospital.

She attended Decatur Negro High School and graduated from Lakeside High School in 1956. She obtained her bachelor's degree in Education from Alabama A& M University in Normal, Alabama. She was a proud member and supporter of Delta Sigma Theta Sorority, Inc.

She began her teaching career in 1960 at Cherry Street School in Decatur AL. During her 32-year career as an educator, she also taught at Carver Developmental, Gordon Bibb, Frances Nungester, and Julian Harris Schools. Her tenure as an educator allowed her to make a lasting impact in the community and touch the individual lives of so many students.

At a very young age, she accepted Christ and joined King's Memorial United Methodist Church. She later join First Missionary Baptist Church where she was an active member until her death. She was a long time Sunday school teacher and a member of the Deaconess board.

She married to the late Curtis Lyvon Smith and this union was blessed with one, son Pizas Lenon.

She was affectionally known as Mickey in the community. Those whose met her knew her witty and infectious personality She was a loving and encouraging mother, a proud grandmother, a reliable and authentic friend, a dependable worker, a staunch caregiver, a thoughtful counselor, and a faithful Christian.

Mickey was preceded in death by her parents, husband, her siblings the Reverend William C. Dobbins, Linda Stovall, Samuel Dobbins, Albert Dobbins, and Edward Dobbins.

She is survived by: her son and daughter-in-law, Pizas and Angela Smith; three grandchildren, Alyssa, Nyah and Ellis all of Louisville, KY; a sister Erma Rainey of Chicago, IL, and a host of nieces, nephews, cousins, relatives, and friends.
LINKS
Reynolds Funeral Home
http://reynoldsfh.com
Decatur Daily
http://www.decaturdaily.com