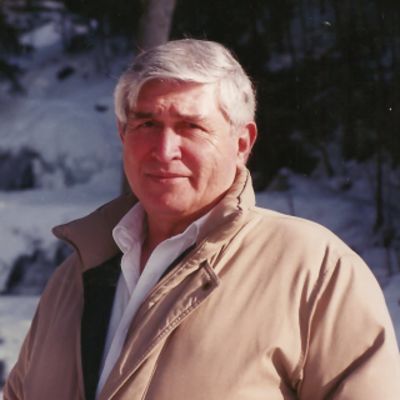 Gilberto
Gonzalez
Please share your memories and photos of Gil.
Gilberto Gonzalez, 94, of San Antonio, Texas, passed away on January 2, 2023 at Pembroke Angel Care. Known as Beto, Gil, Dad, and Grampa, he was a beloved husband and father, patriarch of a large family, and the epitome of the American dream.

He was born in Flowella (Falfurrias), Texas, on April 18, 1928 to Francisco and Reyes (Trevino) Gonzalez, the oldest of seven children. Born on the Mexican side of the tracks in South Texas, he picked cotton and was the first in his family to speak fluent English.

Around 1939, his family moved to Alice, Texas. He was a graduate of William Adams High School in Alice, Texas in 1945. When he turned eighteen, he enlisted in the US Army and then served as a Corporal in the First Air Force of the US Army Air Corps, and in the US Air Force (1946-1949). He earned a marksmanship qualification and received a World War II Victory Medal.

He attended Stewart Technical School in New York, where he studied drafting. He later attended the University of Bridgeport, majoring in engineering. He worked as a draftsman at Yale Lock and Remington Rand, where he was awarded multiple patents. He then worked as a senior optical design engineer at Perkin-Elmer Corporation in Danbury, Connecticut. He worked on important projects including the Hubble Telescope that allowed the world to see deep into outer space and the Hexagon spy satellite that helped to win the Cold War. When Perkin-Elmer became Hughes Danbury Optical and then Raytheon Optical Systems, he continued working for each corporation as they evolved. He worked until he was 70 and lived almost a quarter of a century after his retirement in 1998.

He was a hard worker with a strong work ethic and an ambitious spirit. He was an amazing example of achievement through hard work and determination to his friends and family. He was a mathematical genius and had a wicked sense of humor. It seemed like he could fix anything and he built a barn from the foundation up. He was a member of The Church of Jesus Christ of Latter-day Saints.

In 1948, he married Marion (Bickley), and together, they had four children. They lived in Danbury, Connecticut until Marion passed away in a tragic automobile accident in 1961. In 1966, he married Wanda (Hilyard), and together, they had five children. They moved to Bridgewater, Connecticut in 1975 and then, in 2011, they moved to San Antonio, Texas.

He was predeceased by his parents, his brothers Alberto, Amado, Francisco Rene, and Noé Gonzalez, his sister Luzdivina Hernandez, and his wife, Marion.

He is survived by his wife, Wanda, his brother Amado (Isabel) Gonzalez, his nine children, 30 grandchildren, 19 great grandchildren, and many nieces, nephews, and cousins. His children are: Linda (Jerrold) Simpson, Adele (Ed) Gonzalez Jones, Christopher Gonzalez, Alexander (Linda) Gonzalez, Jennifer (William) Kastner, Vanessa (Michael) Baines, Adam (Daynon) Gonzalez, Joshua (Brangwyn) Gonzalez and Jeremiah (Veronica) Gonzalez. His grandchildren are: Scott (Kathy) Simpson, Harlan Simpson, April (Fred) Simpson Meckel, Heather (Saul) Simpson Sanchez, Travis (Cristina) Gonzalez, Alexis (Ben) Gonzalez Cecil, Lindsay (Brian) Gonzalez Crabtree, Jesse Gonzalez, David (Stephanie) Kastner, Matthew Kastner, Haley (Hunter) Kastner Gray, Anna (Josiah) Kastner Kellogg, Stephen Kastner, Samantha (Nick) Baker Craig, Weston Baines, Zachary Baker, Jacob (Mariah) Baker, Emma (Nick) Baker Adamson, Samuel Gonzalez, Maya Gonzalez, Elias Gonzalez, Sarah Gonzalez, Marisol Gonzalez, Rachel Gonzalez, Israel Gonzalez, Bronwyn Gonzalez, Enoch Gonzalez, Antonio Gonzalez, Victoria Gonzalez, and Andres Gonzalez. His great grandchildren are: Sydney (Frank) Meckel Dennis, Madison Meckel, Cecelia Sanchez, Iva Sanchez, Leah Simpson, Sadie Simpson, Colin Simpson, Sebastian Gonzalez, Aaron Gonzalez, Travis Gonzalez, Jr., Olivia Crabtree, Peyton Crabtree, Emmie Crabtree, Milly Cecil, Laina Cecil, Josephine Cecil, Lucas Craig, Lily Craig, and Joan Kastner.

Although he struggled with dementia, he remained physically healthy until the day of his passing. He was lovingly cared for at home by his wife, Wanda, until a few months before his passing when his condition required advanced care. We are grateful for the many people who assisted in his care in the last years and months, including friends and family, Holy Savior Hospice, nurse Javier Benavidez, and Pembroke Angel Care of San Antonio.

Funeral services will take place January 30, 2023 at 10 AM at The Church of Jesus Christ of Latter-day Saints, 10819 West Military Road, San Antonio, Texas. There will be a grave side service for family at 1:30 at Fort Sam Houston National Cemetery, San Antonio, Texas, with full military honors.