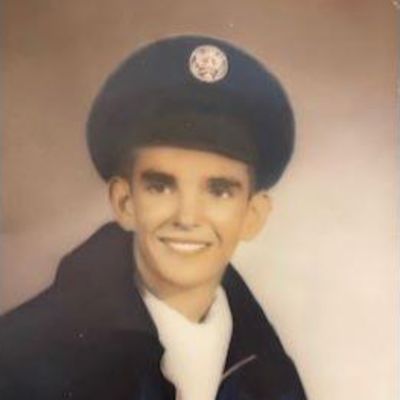 Gerald Sidney
Goforth Sr.
Help us celebrate Gerald Sidney! Please share your stories and photos, and invite others who remember Gerald Sidney.
TIPPAH COUNTY - TIPPAH COUNTY - TIPPAH COUNTY - TIPPAH COUNTY - TIPPAH COUNTY - TIPPAH COUNTY - Gerald Goforth, age 78, of Ripley, MS passed away on February 9, 2023, at his home after an extended illness.

Funeral services honoring the life of Mr. Goforth were held Sunday, February 12, 2023, at 11AM with Bro. Terry Ray Vuncannon officiating. Burial was at Memorial Gardens in Ripley, MS.

Gerald was born in Tate's Hospital to Sidney and Eudale Goforth. He joined the United States Air Force in 1962. He was a Jet Mechanic during the Vietnam war from August 1962 until February 1964, He was discharged on February 1, 1966. He was an independent truck driver for many years, until his health began to fail.

He was a proud member of the American Legion and VFW, but his true passion was his horses and team roping. One of his fondest memories was the annual rodeo held at his arena each year, where he had the opportunity to fellowship with his fellow friends and cattlemen. A true southern gentleman, Gerald will be remembered for his big personality, cowboy philosophy, and as a man who was never scared of work.

He was preceded in death by his parents, Sidney and Eudale Goforth, his brother, Ron Goforth and his grandparents.

Survivors include his wife, Jean Goforth, his son, Gerry Goforth of Ashland, two stepdaughters, Robyn Mauney (Dale) of Ripley and Angie Dykeman (Bill) of Forest, his sister, Sue Maddox of Little Rock, AR, his nephew, Chris Maddox of Fayetteville, AR, his niece, Lisa Maddox of Little Rock, AR, his grandchildren, Nate Goforth, Faith Goforth, Rusty Mauney, Kattie Mauney, Maggie Vick (Steven), Bethanne Mauney, Matt Dykeman (Kelsey) and Emily Dykeman, his great grandchildren, Jimi Mauney, Lizzie Mauney, Aaron Mauney, Natalie Mauney, Emma Vick, Brody Vick, and Laura Elizabeth Bates.

The family would like to thank Southern Care Hospice Services for their care and support, and his special care giver, Dale Mauney.

Pallbearers were Bill Dykeman, Matt Dykeman, Nate Goforth, Aaron Mauney, Dale Mauney, Jimi Mauney, Rusty Mauney, Joe Tatum and Steven Vick.
LINKS

Southern Sentinel
http://djournal.com/tippah