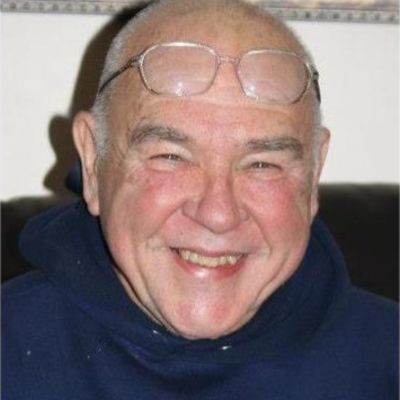 Gerald
E.
Dyer
What do you remember about Gerald? Share your stories and photos here, and invite others to come share their memories.
Gerald E. Dyer, 80, West Yarmouth MA (formerly of Shrewsbury MA, Natick MA, East Wakefield NH and Myrtle Beach SC)

Retired teacher, drama director and speech coach, Jerry Dyer's life was something more than long. Jerry passed away at the age of 80 after having circled back to the shores of Cape Cod where he spent his childhood summers.

Jerry grew up in Shrewsbury MA and followed the same path into education as his teacher mother, Irene (Davis) Dyer and principal/superintendent father, Lester "Pop" Dyer. He graduated from Boston College in 1962 and was a proud Eagles football fan, maintaining season tickets for close to 50 years.

The teaching career of "Mr. Dyer" spanned over 30 years, the vast majority of which was in the classrooms, guidance office and on the stage at Natick High School. In his early days there he also founded their competitive Speech Team and began the "Holly Speech Festival" tournament that still continues each December and now includes a pentathlon event that he envisioned named in his honor. His team earned state championships and national accolades. Jerry was part of the leadership team that hosted the 1980 NCFL Grand National Tournament in Boston and a catalyst for bringing that national tournament back in 2004. In 2000, he was the "Inductee Primarius" of the Massachusetts Speech & Debate League's Hall of Fame. In the 1990's Jerry also returned to his alma mater to coach speech at Boston College. Jerry was also the drama director and estimated he produced well over 100 plays, musicals and revues in his tenure at NHS. In 2006, he was the inaugural recipient of Natick's Herve B. Lemaire Award for Excellence in Education.

Jerry had a unique sardonic and satirical teaching style that made his students laugh (and cry). He had a gift for encouraging student's talent and ability that they themselves didn't know or believe they had. Jerry always forged a strong one on one connection and truly cared that each one of his students developed confidence in themselves and their voice and used it to find their destined path in life. While some had more visible careers (Susan Wornick, William Finn, Joanie Bartels, Alison Fraser) of which Jerry was proud to play a small role, he was just as proud of the "successful" lives of former students without Tony and Emmy Awards and often stayed in touch and followed their journeys. At his 70th birthday gala in 2010, a news story quoted Jerry: "I like to hide the things I'm teaching behind things that are enjoyable".

Uncle Jerry's Balch Lake cottage in East Wakefield, NH was an annual summer destination for his family. His nephews and niece grew up being kept busy and entertained with Jerry activities: impromptu parades, canoe rides, the "do-it" box and many, many games of Parcheesi. Uncle Jerry was always engaged in the lives of his nephews and niece and his genuine interest and advice giving carried over into the lives of his great nephews and nieces.

Following his retirement in 2000, Jerry moved full time to his corner of the shore on Balch Lake. There, when not enjoying the peaceful sound of the loons, his musical theater LPs echoed loudly off the lake. He also continued to use his sarcastic wit in his unofficial teachings of life lessons to the generations of kids visiting the cottage next door (he never did write that book about you that he threatened). The "Interpretation II" pontoon boat (replacing the original canoe) was often seen putt-putting around "Stump Pond" with a curious dog or two resembling the figurehead of a ship's bow.

In New Hampshire Jerry also became involved with local, state and national politics as a member of the Moose Mountain Area Democrats and the Carroll County Democrats. He particularly enjoyed returning to being "behind the scenes" working on the annual Grover Cleveland Dinner. Jerry liked to believe he had a small part in turning New Hampshire purple.

A gatherer of eclectic collections, Jerry never left a yard sale or discount store without a teapot, Magi or some other treasure to add to his hoards. In 2017, a tragic fire took most of his collections along with his New Hampshire home. Like the mythological Phoenix, Jerry arose from the ashes to begin a new life chapter and established full time residency in Myrtle Beach, SC where he had been a snowbird for several prior winters. At Myrtle Beach Travel Park, Jerry continued his New Hampshire YMCA routine of water aerobics classes and traded in wooded walks for strolls on the beach. He was also lucky to reunite with his cousin Bill and his wife Janet in nearby North Carolina. The "Interpretation III" was a golf cart.

In Myrtle Beach, Jerry also went back to school. He found great joy enrolling in Coastal Carolina University's free lifelong learning classes and made himself known as a regular patron of Coastal's theater productions. Although always an Eagle, he was happy to be considered an honorary Chanticleer.

In late 2020, Jerry left his beach-view home in Myrtle Beach and returned to Massachusetts, first to stay with his sister, Shirley in South Yarmouth and eventually settling in at Maplewood at Mayflower Place in West Yarmouth in early 2021. Although their pool and water aerobics classes sealed the deal for the location of his final home, he never got to take full advantage of them nor did he ever purchase the Interpretation IV scooter. Jerry spent his pandemic days starting with Morning Joe (MSNBC), middays in Genoa City (Young & the Restless), reinvigorating his love of books and of course crafting his daily email missives (that began in 2014). He appreciated Maplewood's caring and professional staff and that he could still live close to the shores of the Atlantic Ocean.

For decades Jerry was a magnet for stray cats and had dozens over the years. One year, circumstances brought him Speaker, his first dog, transforming Jerry into a lifelong "dog dad". Speaker even had a role in NHS's production of Camelot. Speaker, Sadie, Joseph, Eliza, Louisa and Elizabeth likely welcomed Jerry "singing" their special rendition of "For Boston" that he taught them with a clowder of unimpressed cats watching on.

With eyeglasses perched on his bald head and a Manhattan glass in his hand, Jerry has picked up all his past companions at the Rainbow Bridge on the way to his corner of the sky. Those who knew him will agree he's already greeting (insert name of predeceased person you both knew here) in mischievous and "dyer-bolitcal" style.

Jerry is survived by his sister Shirley Dagle of South Yarmouth, his nephew Marc Rischitelli and his wife Charlene of Shrewsbury, his niece Susan Radziewicz and her husband Brian of Charlton, his nephew Jonathan and his wife Julie of North Brookfield, his nephew David Rischitelli and his wife Briana of Worcester and his grand nephews and nieces: Jacob Picciuto, Jack Rischitelli, Kyle Radziewicz, Samantha Rischitelli, Alexis Radziewicz, Riley Rischitelli and Evan Rischitelli.

He also leaves behind his fellow BC Eagle and best friend, Frank Marszalek and his wife Mary along with his "second family" of Marszaleks as well as his other best friend and an early student, Jeff Phillips, who will become the adoptive father of Jerry's surviving dog, Fanny.



There are no immediate services. A remembrance celebration of Jerry's life will take place on a future date to be determined. Memorial donations in Jerry's name can be made to the pet charity of your choice or to the Natick Speech Team.

"And don't you see I want my life to be

Something more than long...

Rivers belong where they can ramble

Eagles belong where they can fly

I've got to be where my spirit can run free

Got to find my corner of the sky"
LINKS
Britton-Wallace Funeral Home

The Union Leader Memoriams
http://www.unionleader.com