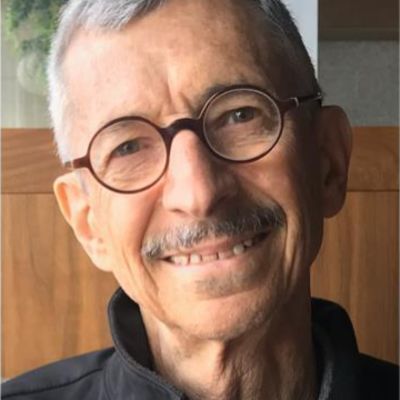 Gerald
Catania
How do you know Gerald ? Please share your stories and photos, and help spread the word about this page!
Gerald "Jerry" T. Catania

October 23, 1945 - May 13, 2020

Jerry Catania, influential art educator, glass artist and creative presence in the Southwest Michigan art scene, passed peacefully at home in Fairplain on May 13, with his loving wife Kathy, incredible brother Bob and beloved dog Frida by his side. He was 74.

Jerry was born in Chicago to Louis and Josephine (Soldano) Catania. The family moved to Stevensville, MI when Jerry was five. He grew up with Lake Michigan in his backyard, in an era when he was allowed to freely roam the beach until dinner. This started his love affair with the lake, a theme often reflected in his artwork.

Jerry was a proud 1964 graduate of Lakeshore High School and cherished his lifelong friendships from that time. As a Lakeshore student, he showed his artistic talent early on by building an enormous Easter Island statue replica on the beach. The Lakeshore Excellence Foundation honored Jerry in 2010 with its "Distinguished Alumni" award.

Jerry earned a BFA from Michigan State University in 1969 and served in the Peace Corps in Barbados from 1969-71, where he made many lifelong friends. He taught art in Eau Claire and Benton Harbor, MI Public Schools and was an adjunct faculty member at Lake Michigan College from 1976-85. Jerry earned his master's from Western Michigan University in 1985, and from 1986-89, did post-graduate work at MSU. He mentored numerous student teachers as an Art Education field supervisor for MSU, and taught graduate seminars in art education at military bases and American schools overseas.

Jerry's life as a glass artist began in 1971 with a workshop in Trinidad. It became a passion the next year when he was one of 30 students chosen to attend the first class at Pilchuck Glass School offered by artist Dale Chihuly, near Seattle, Wash. Students constructed their own primitive housing and studio equipment before learning how to blow glass. Jerry's personal archive of his life-changing experience will be included in Pilchuck's 50th anniversary celebration.

Jerry went on to create two glass studios in Stevensville, a barn studio and gallery in Glenn, MI, and, in 1985, a public glass studio at Ox-Bow Summer School of Art and Artists' Residency in Saugatuck, MI. There he spent 30 summers teaching glassblowing and casting in conjunction with the School of the Art Institute of Chicago, and was honored twice for his contributions.



The popularity of classes taught in his Glenn glass studio was the catalyst for a larger public space. In 2004, Jerry and Kathy founded Water Street Glassworks, a nonprofit glass and metal school in the Benton Harbor Arts District. The Catanias were excited to join their new neighbors as pioneers in the redevelopment of the city's downtown.

Jerry was particularly proud of his "Fired Up!" glass program for Benton Harbor area teens and its long history as the second oldest youth glass program in the country. Jerry was fortunate to mentor Eli Zilke, an outstanding student in the program, who became his successor and made him so very proud.

Jerry brought out the best in his students. Many were like family to him. He credited much of his success to the hard work of others - friends, students, family - and to Kathy's support. He cherished nature, loved gardening, reading, cooking, science, NPR, PBS, film and especially his adopted pets. He never missed a dance party. Moving tributes to Jerry have been pouring in from far and wide. His teaching career stretched over 50 years.

Jerry's personal artwork ranged from functional goblets and vases to cast glass and metal sculptures. His public artwork can be seen at: InterCare Community Health, the Harbor Shores Golf Course, the cast glass panels of the 9/11 Resiliency Plaza and the Eddy Whirlpool ChildCare Center, in Benton Harbor; Edgewater Bank in St. Joseph; and Mary Free Bed Rehabilitation Hospital in Grand Rapids. Collaborating artists Joshua Andres and Eli Zilke made the realization of these major projects possible.

Jerry was overjoyed when he recently marked two things off his bucket list: attending the Glass Art Society's conference in Murano, Italy in 2018, and demonstrating his spin casting technique at the 2019 conference in St. Petersburg, FL.

Jerry courageously held an aggressive form of leukemia at bay for five years with the help of his compassionate oncologist and kindred spirit, Dr. Gerald Kozuh. His life was extended by receiving complementary integrative medicine at the Born Clinic, under the guidance of Dr. Tammy Born of Grand Rapids. Her amazing IV team loved Jerry dearly. Specialist Dr. Brett Brinker of Grand Rapids offered Jerry the latest targeted therapies.

Jerry is survived by his wife, Kathy; his brother, Robert, of Stevensville; brother-in-law Keith Bundy of St. Joseph; and in-laws Hal and Natalie Bundy of Watervliet.

Memorials may be made to Water Street Glassworks at 140 Water Street, Benton Harbor, MI 49022, or online at www.waterstreetglassworks.org. The Glassworks web page includes a "donate" button. Due to the current pandemic, a celebration of life open house and exhibit of Jerry's work will be delayed until this fall. Plans call for it to be held at Bob's building on Red Arrow Highway, near Meijer, in Stevensville.
LINKS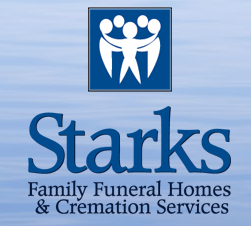 Starks Menchinger Chapel
http://starksfamilyfh.com
The Commercial Record
http://www.allegannews.com/commercial_record