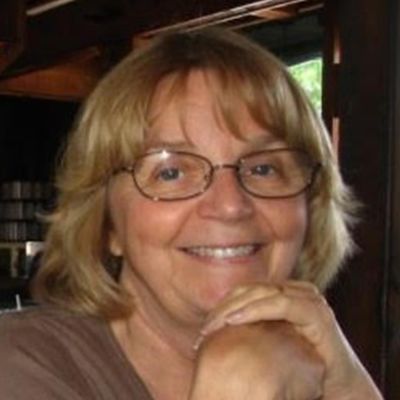 Georgia
Jeann
Schaich
How do you know Georgia? Please share your stories and photos, and help spread the word about this page!
Georgia (Loebrich) Schaich, beautiful, generous, joyful - mother, wife, extraordinary woman, and community force slipped the bonds of consciousness on November 1, 2019.

Georgia was born in Maumee, Ohio while her father and namesake, George, was still away in Army service during WWII. Her mother Eva (Blue) Loebrich cared for her in the home George had built, without running water, hoping his namesake would know him on his return. As a young girl, before sitting down to the family dinner, Georgia would deliver plates of food prepared by her mother to the elderly homebound couple down the street affectionately known as Grandma and Grandpa Andrews. She also played accordion at local nursing homes. The course of her life would continue along this theme of service and caring for others, especially our elder population.

Georgia was a joiner who reveled in collaboration. Once a part of a club or group, she would become its biggest cheerleader. She was a Girl Scout and attended Camp Libby along the Maumee river. During high school she was active in many clubs, marched in the band playing snare drum or triangle, cheered on Maumee High School squads, and was the first in her family to attend college. She married Bill Schaich, who she had first met in 6th grade, in December 1966 while completing a degree in elementary education. She then taught kindergarten for 3 years in Newfield, NY.

Husband Bill's studies and career took Georgia to live for a time in Ithaca, NY, Bristol, England, La Jolla, CA, Julich, Germany, Bozeman, MT and Orlando, FL. Bloomington, Indiana was her home for over 46 years; the community both strengthened and received her gifts.

As her daughters grew, so did Georgia's community involvement. After delivering Meals on Wheels, she stepped up to lead their Girl Scout troop #65. Scouting provided mentoring and leadership development which Georgia would continue to apply and pass on throughout her career. The troop leader role evolved to co-directing day camp, then serving as president of the Tulip Trace Council from 1987-90.

She joined the workforce as a Civic Newcomer hostess in 1981, welcoming families to the area. She next moved to a position as a nursing home activity director for several years.

Georgia found her true vocation in the role of RSVP (Retired Senior Volunteer Program) director for Area 10 where she served from 1989-2005. She delighted in the friendships and comradery formed while finding ways to celebrate and acknowledge the wisdom and skills of the senior members of our community.

Georgia was dedicated to making the world a better place. Her calm and steady presence was the cornerstone for projects ranging from neighborhood organizing to the promotion of global peace. Her community work was always imbued with a sense of purpose, empathy, and integrity. And the sparkle in her eyes let you know that anything was possible if we worked together. She personified kindness, generosity, wisdom, perspective, determination, creativity, and a good dose of light-heartedness.

She did this despite the challenges in her later years of Parkinson's Disease. Georgia did not let any of it stop her, saying, "This is my journey, and I will do this to the best of my ability, until I can no longer do".

Georgia will continue to live in the hearts of her devoted husband of 53 years, her children, Amy Schaich (Gregory O'Neill), and Lucy Schaich (Sean Pendergast); her siblings Gale Loebrich (Ann), Sarah Bitter (Donn), and Susan Johns; siblings-in-law Seren Bradshaw (Larry), Terry Schaich (Wendlyn), Tom Schaich (Wendy), Bob Schaich (Rosemarie, "Ro"); her nieces and nephews, and many, many friends, collaborators, and partners in service and community.

She will always and forever be with us. We will always and forever be better because of her. Her life reminds each of us of our power to make a difference. We ask that you honor her memory by sharing your own gifts with your community in a way that is meaningful to you.

"Never doubt that a small group of thoughtful, committed citizens can change the world; indeed, it's the only thing that ever has." Margaret Mead

A Celebration of Life gathering to share memories of Georgia will be announced at a later date.

Messages of condolence may be expressed at IndianaGreenBurials.com.
LINKS

The Herald-Times
http://www.heraldtimesonline.com