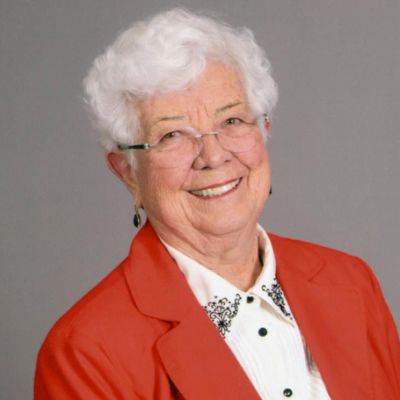 Georgia Lee
Dixon
Join us in celebrating Georgia Lee—please share your stories and photos, and help spread the word about this page!
Georgia Lee Dixon, 89, of Idaho Falls, passed from this life and into Jesus' welcoming arms on March 21, 2023. In her valiant battle with cancer, Georgia's faith in her Savior's presence and promises never failed.

Georgia was born April 8, 1933, in Rawlins, Wyoming, to Joseph Clifford Kortum and Abbie Alvera Fuller Kortum. She grew up in Pocatello, Idaho, and graduated from Pocatello High School, continuing her education at Idaho State College.

During her Junior year at Idaho State, she was elected Associated Women Students President. It was in this realm of student politics that she met the love of her life and future husband, Donald Dixon, who was the Senior class president. Georgia graduated from Idaho State College in 1955 with a BS in microbiology.

Don and Georgia were married in Pocatello, on December 27, 1955. They spent their first year at Fort Benning in Columbus, GA, where Don served in the US Army. Following Don's discharge, the couple returned home to the Dixon family farm in the New Sweden area of Idaho Falls. Georgia settled into life as a farmer's wife. During potato harvest, she would drive truck, pick clods, or bake homemade glazed doughnuts for the workers.

She enjoyed being a homemaker and mother of four. However, Georgia was never just at home. Her energy and zest for life led to involvement in many community activities. She was involved in Republican Women, PEO, PTA, Girl Scouts, 4-H, and the citizens advisory council for INEL as well as Farm Bureau. In 1985 that organization named Georgia, "Farm Wife of the Year". Georgia loved both vegetable and flower gardening. She was a talented artist, seamstress, and writer. She had a mischievous, fun loving, independent spirit that led to all kinds of laughter and escapades with her kids and their friends. She loved to explore old logging roads and mountain passes "just to see where they went."

Though Georgia had gone to church all her life, it was a family crisis that led her to truly seek God. She began to realize she needed a Savior. In fall of 1976 she confessed her sins and invited Jesus into her life. Jesus became her joy, her peace, and her purpose for living. Her desire to follow Jesus led her to study the Bible and voraciously read other Christian books. But most importantly she began to pray and her prayers for everyone and everything became the hallmark of her life. Georgia gave devotional talks for Agape Christian Fellowship. She served as a Deacon, Elder, and Sunday school teacher at the First Presbyterian Church where she and Don attended. She became a leader in the Community Bible Study and Bible Study Fellowship. Her heart for prayer and love for her country led to her involvement in locally organizing events for the, then, annual National Day of Prayer.

With her boundless energy and Holy Spirit's guidance, when most people begin to think of retiring, Georgia began a new career working as the District Director for Senators James McClure and Larry Craig. She was a compassionate listener and tenacious advocate for constituents who found themselves in difficult situations. Her caring heart extended to those with mental and physical disabilities. She served on the Board of Directors of the Development Workshop and United Way.

Georgia's life verse from the Bible was I Thessalonians 5:16-18 which reads:

"Rejoice always, pray continually, give thanks in all circumstances; for this is God's will for you in Christ Jesus." Georgia lived this out. Even in the last days of her life, she and Don continued praying each morning for their family and friends. Georgia always thanked the Lord for her blessings, especially her family. She rejoiced that she was headed to heaven to be with Jesus and reunited with loved ones who had gone on before. And now she is home.

Georgia is survived by her loving husband, Donald E. Dixon; daughter, Cindy (Steve) Shogren of Fairview, UT; son, Lorin E (Melissa) Dixon of Idaho Falls, ID; son, D Paul (Evelyne) Dixon of Idaho Falls, ID; son, Tobin E (Penny) Dixon of Star, ID; brother, Robert Wallace (Ria) Kortum of Tucson, AZ; 18 grandchildren, 13 great-grandchildren, and 1 great-great-grandchild.

She was preceded in death by her father, Joseph Clifford Kortum; mother; Abbie Alvera Kortum; and brother, Joseph Clifford Kortum, Jr.

Services will be held at 11:00 am Wednesday, March 29, 2023, at First Presbyterian Church, 325 Elm Street, with Pastor Philip Hagen and Pastor Cindy Shogren (daughter) officiating. The family will visit with friends Tuesday from 6:00 pm to 8:00 pm at Wood Funeral Home, 273 North Ridge Avenue. Burial will be in the New Sweden Cemetery.

For those unable to attend the funeral service, a video recording will be posted at a later time on the First Presbyterian Church website: https://www.fpcidahofalls.org/watch-service-online/

Condolences may be sent to the family at www.woodfuneralhome.com.
LINKS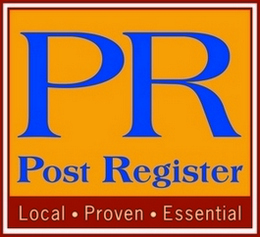 Post Register Memoriams
http://www.postregister.com