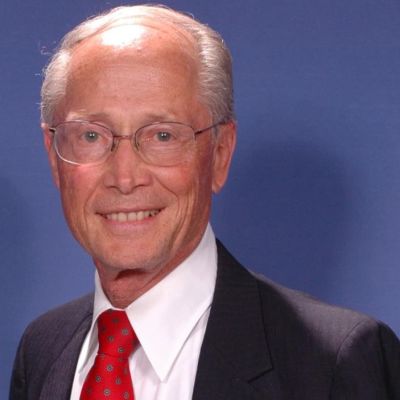 George
Cleveland
Witt, Jr.
Join us in celebrating George—please share your stories and photos, and help spread the word about this page!
George Cleveland Witt, Jr. found peace Saturday, July 13, 2022, after years of battling disease. Services will be held graveside at the Oakwood Cemetery (2124 S. 5th St., Waco, Texas) Saturday, July 30, at 10 a.m.

While small in stature, Cleveland was a giant to family and friends who knew of his deep Christian faith and his lifetime of service to others. Cleveland attended Baylor University on an ROTC scholarship. He earned his living expenses in college by working two jobs while carrying a heavy course load so that he could complete his education in three years instead of the usual four. Cleveland served twenty-one years as an officer in the United States Air Force including a tour in Vietnam. Later in his career he spent three years as a member of the Inspector General team. He traveled to every country in the world that had a USAF base. During these travels he became an avid antique collector, eventually requiring a warehouse to store all of his finds from the many countries he visited. Upon retirement from the military, he joined the family business, Kirkpatrick & Witt Furniture Store on Franklin Avenue - "Left on the corner, and right on the price."

Cleveland was born August 15, 1934, in Waco, to George Cleveland Witt, Sr., and Virginia Craven. He was a lifelong avid sportsman. In his youth, he was the Waco city pool and ping pong champion. While stationed in Japan with the USAF, he competed in ping pong tournaments all over the country. Later, he developed a passion for tennis and played tournaments throughout Europe. Many hours were spent at his country retreat, "Mesquite Hollow," where he hunted, fished, cooked on the grill, and enjoyed inviting family and friends to gather and make fond memories including chuckwagon breakfasts, Baylor Homecoming visits and gathering around the game table. He loved the outdoor life and was even featured periodically on "Fishing Country" with Charlie Pack.

Cleveland was preceded in death by his wife of more than 60 years, Martha Fay Wilson Witt. They were both born and raised in Waco. Over the course of their lives, they taught Bible studies in their home as well as Sunday School in the many churches they attended in Ohio, Texas, Japan, California, and England, including more than 30 years teaching fifth grade boys at Columbus Avenue Baptist Church in Waco. Cleveland was an example of living for Jesus as he sat quietly each morning reading his Bible, serving as a deacon, and making self-sacrificing choices throughout his life so that he could benefit others. Cleveland was always a faithful servant in any community in which he lived. He was part of Keep Waco Beautiful when Indian Springs Park and Miss Nellie's Pretty Place were introduced along the Brazos River and Cameron Park. Cleveland was instrumental in the renovation of the sanctuary at Columbus Avenue Baptist Church. He also led Job Corp, a program to help ex-convicts prepare for job interviews and aid them in finding employment. Cleveland claimed that his greatest desire was, "When I go to the Lord, I want to know I gave everything I had to give."

Cleveland is survived by his sister and brother-in-law, Ross and Sondra Witt Sams; his son and daughter-in-law, Cam and Karen Witt; his son and daughter-in-law, Larry and Lucy Witt; his daughter and son-in-law, Jeff and Caralee Witt Gurney; his grandchildren and their spouses, Dan and Courtney Witt Vince, Laszlo, and Caroline Witt Vandracsek, Austin Gurney, Kelly Waters, Angel Rodriguez, and Elijah Hines; his great-grandchildren, Riley and Ryder Vince, Hadley and Sophie Vandracsek, and Abigail Waters; great-great-grandchild, Greyson Waters; and many nieces and nephews.

We extend our sincere gratitude to the Delaney at Lake Waco, Right At Home and Interim Health Services for the genuine love and compassion provided in the final years of Cleveland's well-lived life.

In lieu of flowers, please consider contributions to: Columbus Avenue Baptist Church

(CABCWaco.org), Wounded Warrior Project (WoundedWarriorProject.org), Samaritan's Purse (SamaritansPurse.org), or American Jewish World Service (AJWS.org).

The family invites you to leave a message or memory on our "Tribute Wall" at www.WHBfamily.com.
LINKS
WILKIRSON HATCH BAILEY FUNERAL HOME
Tulsa World
http://www.tulsaworld.com