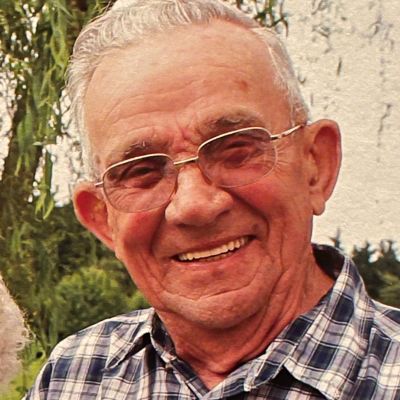 George
'Bummy'
Johnson
Help us celebrate George! Please share your stories and photos, and invite others who remember George.
George Harris "Bummy" Johnson, 96, of Chestertown, MD passed away on July 22, 2022 at Brightview Senior Living in Annapolis, MD.

Born in Oak Grove, DE, he was the son of the late Albert Johnson and Florence Mae O'Bier Johnson Truitt. After graduating from Seaford High School, Mr. Johnson served in the Army during WWII as a Scout in the 88th Division Blue Devils & a Corporal in the 913 Field Artillery Battalion. He received the WWII Victory and Army of Occupation (European/African/Middle Eastern Campaign) Medals. Upon returning from the European Theater of War, he married his longtime sweetheart, Thelma Jane "Sugar" Mowbray in 1946 and resided in Federalsburg, MD. They were married for 40 blissful years and blessed with a son, Don Wayne Johnson who they adored. Mr. Johnson worked for J.B. Hurley & Son, E.I. Dupont (Delaware), Peoples Life Insurance (Salisbury) and Holt Oil Company (Federalsburg). In 1953, he transferred to Chestertown, MD as Plant Manager for Holt Oil Co. and remained there for over 20 yrs. In the 1970's, Mr. Johnson began working for the Maryland Department of the Environment and helped clean up the Chesapeake Bay for 20 years before retiring in 1991. In 1986, Mr. Johnson sadly lost his beloved wife, Thelma. In 1988, he married Mary Blyman and they shared 16 adventurous years until her passing in 2004. Heartbreak struck again when his loving son, Don, suddenly passed away in 2006.

He was a member of Christ United Methodist Church, the American Legion Post #36 (Past Commander/Life Member), Chestertown Masonic Lodge #115 A.F & A.M., VFW Millington Post #652, US Coast Guard Auxiliary (Past Captain for Flotilla #44 Search & Rescue), The 40 & 8 Honor Society of the American Legion (Past Member), Chestertown Rotary Club (Past President), Chester River Cruising Club (Past Commander), Boy Scouts of America Troop #130, Federalsburg Fire Co. (Past Member), and the Chestertown Cotillion Club. Mr. Johnson had a lifelong dedication to family, church and his country. He was a loving son, father, brother and friend to many. He enjoyed gathering with family & friends, boating, traveling, fishing/hunting, dancing, music and everything chocolate.

In addition to Thelma, Mary and Don, he was preceded in death by his brothers, Louis, Cecil and Charles Johnson, his brother Melvin Truitt, his sisters, Anna Givens, Ruth Wright, Paula Belote, Jean Sturgis and companion, Elizabeth Harris. Mr. Johnson is survived by a granddaughter, Heather Paige Johnson Armacost and her husband, Mark, his great-grandchildren, Jake, Grady and Zoe Armacost, his sisters, Charlotte Conniff and Dorothy Culver along with extended family and friends.

Memorial services will be held at 11 a.m. on August 10, 2022 at Christ United Methodist Church in Chestertown, MD. Interment will be private at Eastern Shore Veterans Cemetery, Hurlock, MD.

In lieu of flowers, the family suggests that contributions be made to the Wounded Warrior Project or Christ United Methodist Church (Chestertown).

Arrangements by Galena Funeral Home of Stephen L. Schaech.
LINKS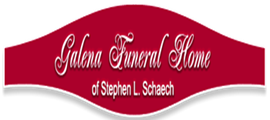 Galena Funeral Home of Stephen L. Schaech
http://galenafuneralhomeofsls.com

The Star Democrat
http://www.stardem.com