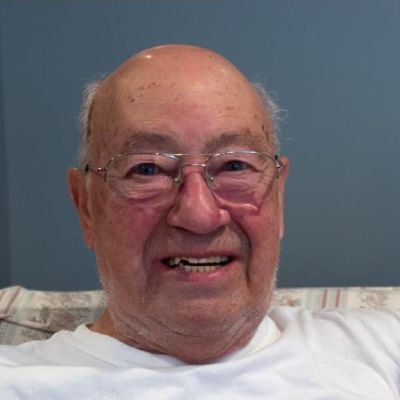 George
L.
Hernandez
Join us in celebrating George—please share your stories and photos, and help spread the word about this page!
George L Hernandez, 91, (formerly of Camillus, New York) passed away on Aug, 20 after a long illness. He is survived by his wife of 68 years, Helen (Foley) Hernandez and sons George M. Hernandez (formerly of Camillus, NY), Robert W Hernandez (formerly of Minoa, NY) and daughter Diane Hernandez Kinsch of Iron Station NC and brother Samuel Hernandez of South Pasadena, CA, seven grandchildren and three great-grandchildren. He is preceded in death by his brother Herman Hernandez of Huntington, L.I., NY and sister Ruth Charron of La Jolla, CA and infant twin brothers, Herman and Hector.

He was born and grew up in the Bronx, NY where his parents Santana and Consuelo had a grocery store. George dreamed of playing baseball and loved the New York Yankees. Growing up in the city, he frequently played stickball. He said he was a two sewer man, which is good. However, a few blocks away lived Willie Mays who was really good and a three sewer man! George served in the Army during the Korean War. Later working at Dominick and Dominick on Wall Street he met his wife. In the early 60's, he moved his family to Camillus, NY. There he worked at GTE as a Computer Programmer and Lead Systems Analyst, retiring after 35+ years. He was a communicant and lector of St Joseph Church of Camillus, and team member of the Syracuse Cyclones Senior Softball League. He acted as an umpire for several local leagues and in early years volunteered with the Camillus Ski Association and in later years, the Board of Elections. He enjoyed flying and got his private pilots license, flying out of Camillus Airport. After retirement he moved to North Carolina to be near his daughter and her family.
LINKS
The Post-Standard
http://www.syracuse.com/poststandard