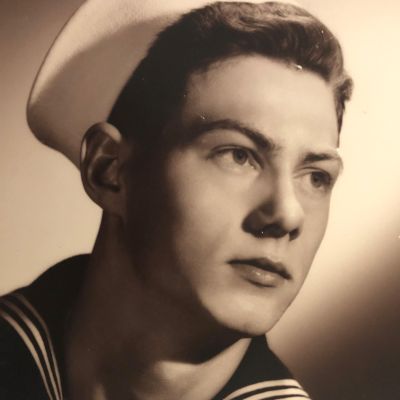 George Carl
Willett
Help us celebrate George Carl! Please share your stories and photos, and invite others who remember George Carl.
George Willett was born in Everett, Washington to Carlyn and Lyle Willett and he passed away at home in the care of his family in Arlington Washington with the compassionate support of the VA Medical Center SCI and Palliative Care Teams.
George was an ancestor of a Washington pioneer Clara Henrietta Bunten who was his grandmother. She was a midwife in Arlington. George spent much of his childhood with her and accompanied her at times to homes and patiently waited while she would care for expecting mothers. George had a deep appreciation and love for her throughout his life.
George Graduated from the Arlington High School Class of 1948. He had many jobs in the Arlington area prior to going into the Navy including working at various farms, and the Fortson Mill as a young man.
George served in the Navy during the Korean War from 1950 to 1954 as an Aviation Machinist Mate. Following his Service in the Navy he worked at Shell Oil Refiner and then for the State Highway Department as a draftsman. He enjoyed surveying the land and drafting. It was his favorite work.
In 1969 he was seriously injured in an automotive vehicle accident sustaining a spinal cord injury leaving paralyzed in all four extremities. Despite this he championed life and had courage to endure bringing joy and inspiration to all who had a privilege to truly know him.
George was thankful that he was able to continue to provide for his children and family as a disabled Veteran. He was a member of the American Legion Post 76 for the continuously 47 years. He was a beloved member of the Baha'i Faith.
He loved the Arlington countryside and town where he made homes for his families throughout his lifetime. He leaves behind his wife Tina Willett of 34 years of marriage and three adult children, grandchildren, great-grandchildren and a niece and great-niece. Daughter, Denise Dawn Kazen with granddaughters Amy Johnson and Kelsy Kazen. Son, Jeremy & Athena Husby with grandchildren Freyja, Osric and Bjorn. Son, Guy Curtis & Maxine Willett with grandchildren Jillian, Guy Curtis Willett, Kylee and Michael Willett. Many Beautiful great-grandchildren. Niece Cathy & Randy Devoir and great-niece Katlyn.
He will be deeply missed by many friends and extended family.
His family wants to Thank the Baha'is Friends in this region for the constant love & support and especially thank those who had empathy and compassion during his last days on earth as he journeyed to the heavenly realm peacefully.

A Graveside Service will be held on Wednesday, May 4, 2021, 1:00pm at the Arlington Cemetery, 20310 67th Ave NE Arlington, WA 98223. Anyone wishing to respectfully honor him may send flowers or provide donations to the American Legion Post 76, 115 N Olympic Ave, Arlington, WA 98223.
LINKS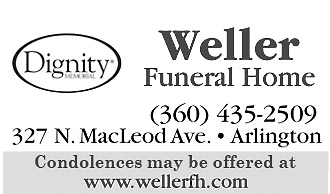 The Daily Herald Obituaries
https://www.legacy.com/obituaries/heraldnet