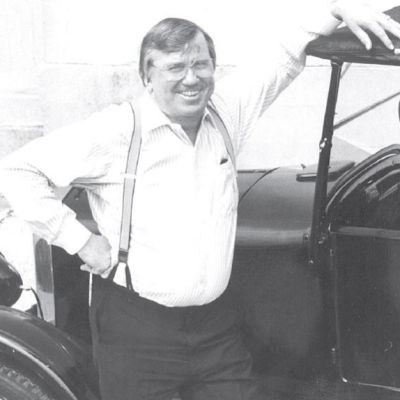 George
Blesse
Help us celebrate George! Please share your stories and photos, and invite others who remember George.
George Bemis Blesse passed away Sunday evening on Sept. 22 surrounded by his loving family at his home on South Padre Island, Texas.

He is preceded in death by his parents Frederick V. and Katherine B. Blesse; and his brother, Frederick V. Blesse II. He is survived by his wife of 15 years, Billie Ann Blesse; sister Nita B. Chandler; two nephews, Greg and Jeff Chandler, two nieces; Paula and Theodora Chandler; four stepsons, Steven Hedrick, John, Patrick, and Philip McLemore; three granddaughters, three great grandsons, and a great granddaughter.

George was born Sept. 2, 1935 in the family ranch house in Dilley, Texas. He was a 1953 graduate of Brownsville High School, and a 1959 graduate of Texas A & I, Kingsville, Texas.

An avid car enthusiast, George turned his passion for automobiles into a successful business that spanned over forty years. He also served as president of the Antique Automobile Club (Dallas Chapter) for two terms.

In addition to his love of cars, George also had an affinity for traveling the world. In 1990, he met his future wife and travel partner Billie Ann Story. The two traveled around the world twice by sea and once by air. George and Billie Ann married on October 13, 2004 in Ennis, Tx, and continued to see the world together. George truly embraced his love of traveling with Billie Ann even until the end of his life.

George was a man of unique character. He had an incredible work ethic, keen business sense, and the kind of resilience that carried not only him, but others, through challenging times. George had a passion for life and a heart for people. He exemplified generosity--he gave not only of his resources, but of his time and experience.

George left an indelible impression on everyone who knew him. He will be greatly missed by his friends and loving family. A celebration of life will be held on Thursday October 3, from 5 - 7 pm at Blackbeard's, South Padre Island.


LINKS
The Brownsville Herald
http://www.brownsvilleherald.com