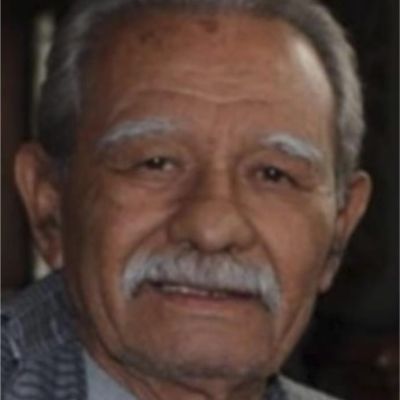 George A.
Delgado Sr.
Help us celebrate George A.! Please share your stories and photos, and invite others who remember George A..
George Ascencion Delgado Sr., age 83, of Oxnard, CA passed away Thursday, December 29, 2022 in Santa Paula, CA following a brief illness.

George was born to David and Toni Delgado on September 20, 1939 in Oxnard, CA. He was proud of being born and raised in Oxnard, telling others he could navigate the city blindfolded. He went on to graduate from Santa Clara High School in 1957.

At a young age, George worked with his father at the old American Beet Sugar Factory in Oxnard. He had many great memories working alongside his father. He met the love of his life, Gregoria Delgado in 1978 while working as a Missionary in Mexico. They would marry in 1979 and later move to Ventura County.

George spent many years working as a Missionary and served in multiple Christian churches throughout his life. He was an avid guitar player, having learned from his father. He briefly worked for the County of Ventura as a janitor and maintained employment at Paxton Products, and Catalytic Solutions in his later life. George faced many adversities throughout his life. He overcame many obstacles and became a reliable husband and father. George retired in 2013 and moved to Santa Paula with his wife Gregoria. Although he will be greatly missed, we rejoice knowing he is in paradise with our Heavenly Father.

George was preceded in death by his father, David Valente Delgado, mother, Toni Delgado, brothers Ronnie and Roland Delgado, sister Linda Delgado, and great-grandson Kobe Khalil.

George is survived by his wife, Gregoria Delgado, children: Eleanor Espinoza, Manuel and wife Griselda Delgado, Raquel Rodriguez, Tamar and husband Aaron Campos, George Jr. and wife Rebekah Delgado, Rebecca and husband Graco Hernandez, grandchildren: Matteo, Anthony, Jose (Jr.), Joshua, Gabriel, Jasmine, Rosie, Daisy, Lilly, Breanah, Elijah, and Graciela. brothers: David and wife Gloria Delgado, Donnie Delgado, sisters: Lillian Rush, Lisa and husband Bryan Jensen, and many great-grandchildren, nephews, and nieces who he was very proud of.

A Prayer Service is to begin at 6:00pm on Friday, January 13, 2023 at Garcia Mortuary Chapel, 629 South A Street, Oxnard, California. A Graveside Service will be held on Saturday, January 14, 2023 at 10:00am at Santa Clara Cemetery, 2370 North H Street, Oxnard, California.

For map, directions to ceremony locations, to sign the family's online guest book, share stories, and post pictures please visit www.garciamortuaryoxnard.com and click on George's name below "Obituaries."

Funeral arrangements are under the direction of the family owned and operated Garcia Mortuary, 629 South "A" Street, Oxnard, California. For further information please call (805) 486-9148.
LINKS


Ventura County Star Memoriams
http://www.vcstar.com