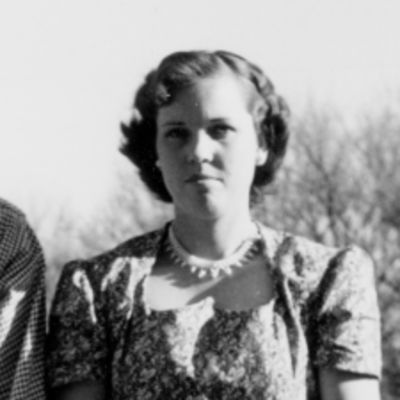 Geneva
Mae
Fuchs
"Extroverts sparkle, introverts glow. Extroverts are fireworks, introverts are a fire in the hearth." -- Sophia Dembling
Obituary for Geneva Mae Fuchs

Geneva Mae Fuchs, 70, died on Monday, Dec. 18 at the Great Plains Regional Medical Center. Services are scheduled for 1 p.m. Friday, Dec. 22 at the Sayre Church of Christ. The Revs. Andy Bennett and Richard Poe will officiate. Burial will be at Buffalo Cemetery. Funeral arrangements are under the direction of Rose Chapel Funeral Home.

Mrs. Fuchs was born on Aug. 7, 1930 in Dempsey to Josie Katherine and Clifford Modesta Daugherty. She attended school at Sunny Point before attending and graduating from Sweetwater High School. She was married to Weldon Doyle Fuchs in Wheeler, Texas on March 3, 1949. They lived in the Mayfield community before moving to Colorado and New Mexico. They moved to Palmer, Alaska in 1961 where Doyle worked for RCA. They returned to Western Oklahoma in 1971 to make it their home. Doyle passed away in 1975.

She was a member of the Sayre Church of Christ.

She was preceded in death by her parents; her husband; one daughter, Janice Elaine Fuchs; and one brother, Dewey Daugherty

Mrs. Fuchs is survived by a daughter, Rita Wilson, Anchorage, Alaska; a son, Curtis Fuchs, Stillwater; one sister, Lela Cooprider, Cheyenne; six grandchildren; six great-grandchildren; and a host of relatives and friends.
Memories
Looks like something went wrong.
Reload the page and try again.