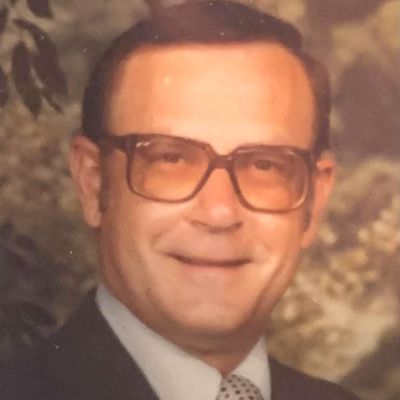 Gene I.
Line
Did you know Gene I.? Please share your stories and photos, and help spread the word about this page!
Gene Irvin Line, 89, of South Bend passed away at 10:45 p.m. Thursday, May 27th in Memorial Hospital following a brief illness. Gene was born June 6, 1932 in Lyons Station, PA and had lived in South Bend since 1975 coming from Reading, PA. On December 25, 1957 in Reading he married Miriam M. Rabold who preceded him in death March 1, 2021. He is survived by his three sons, Garth A. Line (Nikki) of South Bend, Brad L. Line (Tony) of LaVergne, TN, and George G. Line (Marlo) of Osceola, IN; five grandchildren, Geoff Line (Shannon), Adam Line, Molly Line, Sabriena Line, and Karlyle Line; and three great-grandchildren, Z.J. and Charlie Pressler and Shaliyah Line.

He was born and raised in Stoney Creek, PA. In his first marriage he had two children, Robin and Gene, then divorced and met Jackie and had the three boys. In his younger days he was a speed skater and won many trophies out of high school and landed his dream job at Carpenter Steel and worked his way up to sales. That took the family to Wenfield, Illinois where he became interested in golf, hockey, and hunting. After a few years Carpenter moved the family to Orange County California. They lived there several years. He competed in golf tournaments at that point and loved the game. Then in 1975 they moved to the place they would call home, South Bend, Ind. He finished up his career in the mid 80's with Carpenter Steel and retired from the company. He joined Morris Park Country Club where he and Jackie enjoyed socializing and playing golf. They also took up bowling. He was not one to sit around, so he went back to work driving. He enjoyed driving people to Chicago and back. He called his little service Better Way. He loved getting together with his guy friends once a month and play poker on a Friday night. He also became a member of the National Tool and Machine Association in his later years. He loved his church, St. Paul's Lutheran Church., where in lieu of flowers he would like contributions to be made.

Funeral services will be held at 10:00 a.m. Saturday, June 12th in St. Paul's Lutheran Church, 51490, Laurel Rd, South Bend with Rev. Jeremiah Jording and Rev. Gregory Fiechtner officiating. Committal services and burial will follow in St. Joseph Valley Memorial Park, Granger. The family will receive friends from 4:00 p.m. to 7:00 p.m. Friday, June 11th in the Palmer Funeral Home - Welsheimer North Chapel, 17033 Cleveland Rd. Family and friends may leave email condolences at www.palmerfuneralhomes.com.
LINKS
Palmer Funeral Home-Welsheimer Chapel
http://www.welsheimers.com

South Bend Tribune Memoriams
http://www.southbendtribune.com