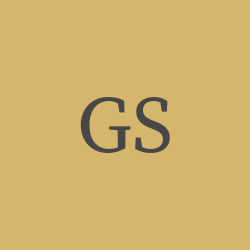 Gavin
Randal
Shubert
Did you know Gavin? Please share your stories and photos, and help spread the word about this page!
Gavin Randal Shubert was welcomed into this world in Gillette, Wyoming on June 23, 2007 by his parents, Alexander and Tiffany Shubert, and his two big brothers, Seth and Keegan.

Gavin was a young man who was loved by everyone who encountered his infectious personality. He lived his life with determination and passion constantly.

In Gavin's hometown, Gillette, Wyoming, he had very many enjoyments. Gavin's intelligence came when he played chess. Gavin's earnest personality was embraced when working outside on projects with his father. He constantly became excited when he watched John Wayne movies with his "Grandpa Randy," and adored being outside playing with his two older brothers. Most importantly, his tenderness and caring personality came when he cuddled his mother while she sang "You are my Sunshine," and when he watched "Mickey Mouse" as a young child.

At age eight in 2015, Gavin and his family were welcomed into Midland, Texas. His pride and courageousness transferred into his academics and sports. He loved playing sports, such as: baseball, football, track, and basketball. Gavin was a constant competitor and loyal teammate during his time, representing the number 85 with the Midland Vipers, Northern Little League, the Pack, and the Midland Colts, along with his time playing football as a Colt, and Patriot at Great House Elementary, an Eagle at Abell Junior High School, and beginning to as a Rebel.

Gavin leaves behind a family that has been devoted to the Midland Community for many years. A family that has always been the first to offer their support and resources when others were in need. Alex and Tiffany have devoted their lives together as parents in helping to raise young men that are lights in the middle of a darkened world. Gavin's legacy will certainly be carried on through his brothers, his parents, and his countless family and friends. His smile and laugh could make your day instantly better, no matter what you were going through. Gavin's fierce and unwavering commitment to his family and friends left you never doubting the love he carried in his heart for others. Gavin enjoyed life and living life with those he was closest with.

Gavin Shubert is survived by his parents, Alexander & Tiffany Shubert, brothers Keegan Johner-Shubert (Madison Piercy) & Seth Shubert, his grandparents Larry & Marsha Lee, Rose Mary & Kenneth Shubert, and Diane & Randal Carlson, and his great grandparents Karlyn Holbeck, Eileen Carlson, Larry & Janice Lee, and Sue & William Engle. He was preceded in death by Great Grandparents Ernie Holbeck, Thomas & Johnnie Williams, Tom Carlson, Roland & Doris Naibauer, and Cecil & Virginia Shubert.

The family will receive guests from 6:00 p.m. to 8:00 p.m., Friday, July 30, 2021 at Nalley-Pickle & Welch Funeral Home. Celebration of life will be held at 1:30 p.m., Saturday, July 31, 2021 at Stonegate Fellowship, with interment following at Resthaven Memorial Park.

Arrangements are under the direction of Nalley-Pickle & Welch Funeral Home & Crematory of Midland. Online condolences may be made at www.npwelch.com.
LINKS

Nalley Pickle and Welch Funeral Home (Midland)
The News-Record
http://www.wyomingnews.com
The Fence Post - Memoriams
http://www.thefencepost.com