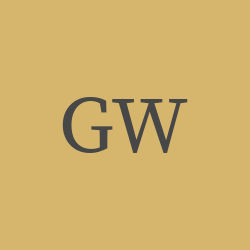 Gary
L.
Wuslich
How do you know Gary? Please share your stories and photos, and help spread the word about this page!
Gary Wuslich was loving and loyal, generous and encouraging all his life, in all his roles; as a husband, a father, a grandfather. As a colleague, a golfer, a helper, a friend, a Marine. He drew immense joy from his family and friends and was quick to connect with nearly everyone who he crossed paths with. His world was wide, and full, and exceptional.

Gary passed away on November 4, 2021, peacefully at home in Granger, IN. He was 76.

It was easy to bring a smile to his face, and he was especially happy to play a round of golf, enjoy Italian food as a nod to his roots, expertly pack the car ahead of a trip to see his grandkids, tend to the yard so it always looked its very best, and fix Irish Coffees for his family on St. Patrick's Day. Gary cherished being a grandpa; he was known lovingly as "Ba" by his four grandchildren. He was their biggest cheerleader, celebrating their every accomplishment.

Gary had a storied career that started at a bowling alley, then led to labor relations at some of the country's largest steel mills in Pennsylvania and Ohio, and ultimately as Vice President of Human Resources for AM General in South Bend, IN. Gary was forever curious and a lifelong learner: In his 60's, he earned a master's degree in Managerial Communications from Northwestern University. Family trips were often to historic destinations, and he was always in the middle of a book about a major moment in history.

To know Gary was to know that he was proudly from Export, PA, a small coal mining town east of Pittsburgh. He relished his memories of growing up there, and just this year, Gary was able to give back to the community in a big way: he was instrumental in helping to rebuild the Export Veterans' Memorial, which was rededicated on Memorial Day 2021 in downtown Export.

Gary was born in Export on September 7, 1945, to Raymond Wuslich and Mariana (Sachet) Wuslich in Export, PA. Gary's father was a justice of the peace for 25 years, which led to Gary's own infamous nickname, Squire.

Gary attended Export School and then Franklin Regional High School, graduating in 1963. He holds the foul shot record at Export School of 36 consecutive shots. The school has long closed, but as Gary would say, he still holds the record in the building. His wife, Shirley, would razz Gary for retelling stories like this. Maybe everyone had heard this one before, but it was no matter to him, or to the listener. Gary was a natural storyteller, and you knew you were in for a treat when he had one to tell. Like the one about his summers in high school spent caddying at Westmoreland Country Club where he caddied for winners of three of the four major golf championships. And then there is the time he sunk his own hole in one.

Gary went on to Youngstown State University, graduating in 1967 with a history degree. He was a member of Sigma Phi Epsilon fraternity, and it was at a fraternity-sorority event that he met his wife, Shirley, the love of his life and his constant companion. Gary and Shirley were married on June 27, 1970.

In 1969, Gary entered the Marines ? which cemented his values of commitment and service ? and shortly after officer training school, he joined Youngstown Sheet and Tube where he eventually became the Superintendent of Industrial Relations. It was a historically tumultuous time for the steel industry, and Gary was a steady hand, leading through the plant closing on September 19, 1977, and for years after. In 1980 through an acquisition, it was on to LTV Steel in Pittsburgh as the Senior Manager for Labor Relations. While there, he also served as President of Midland Center for Career Development, assisting laid off steelworkers. Gary relocated to Cleveland, OH, and then to Granger, IN, where he joined AM General and served as Vice President of Human Resources from 1991 to his retirement in 2013. While there, he proudly worked with the oldest UAW local in the country maintaining a relationship that ensured no strikes during his tenure. Due to all the mergers and acquisitions, he had 44 years of continuous service - a point of pride for him.

He was an enthusiastic supporter and member of numerous organizations across the country, including American Legion Post 858 in Export, PA, a silver and life member of the NAACP, and longtime member of Sunnyside Presbyterian Church in South Bend, IN. Gary was also a donor to his alma mater, Youngstown State University, where in 2016 he made a gift to its Veterans Resource Center and was able to name a room; Gary chose to name it in memory of his late classmate.

Gary is survived by his wife, Shirley; daughter, Jennifer Rigney and son-in-law Matthew Rigney of Columbus, OH; son, Jeff Wuslich and daughter-in-law, Erica Wuslich, of Bloomington, IN; grandchildren, Lauren Rigney and Ryan Rigney of Columbus, Ohio and Ben Wuslich and Henry Wuslich of Bloomington, IN; brother, Ray (Linda) Wuslich, of N. Huntingdon, PA; brother-in-law, Robert (Janice) Elias of Poland, OH; sister-in-law, Bonnie Raybuck of Boardman, OH; and many nieces and nephews. Gary was preceded in death by his parents; sister, Martha, known as Marti; and his brother-in-law, Gary Raybuck.

A memorial service will be held at Sunnyside Presbyterian Church in South Bend, IN on Saturday, November 13, 2021 at 2:30 PM with visitation starting at 1 PM. The service will also be live-streamed on Sunnyside's YouTube channel. Palmer Funeral Home-Welsheimer North Chapel and Southlawn Cremation Services are assisting the family with arrangements.

In lieu of flowers, the family welcomes donations to Sunnyside Presbyterian Church www.sunnysidechurch.org or the Pickles Group www.picklesgroup.org, a non profit which supports kids through their parents' cancer journeys.

Online condolences can be sent to the family at www.palmerfuneralhomes.com.
LINKS
Palmer Funeral Home-Welsheimer Chapel
http://www.welsheimers.com
Greensburg Tribune Review
http://triblive.com

The Vindicator
http://www.vindy.com