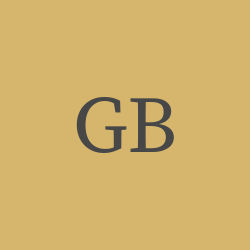 Gary
Keith
Blecha
Help us celebrate Gary! Please share your stories and photos, and invite others who remember Gary.
Gary Blecha, 74, (days away from 75) passed away peacefully on December 13, 2021, at Hope-West Care Center in Grand Junction, Colorado. He was born in Southwest City, Missouri, on December 30, 1946, to parents, Glenn and Katy Blecha. Glenn moved the family several times and purchased and built a home in Delta, Colorado.

Gary graduated in the class of 1965 at Delta High School. Growing up in Delta, Gary was President of the 4-H Club where he raised hogs and cattle. He also danced in the State 4-H square dance competition in Ft. Collins, CO, where the team took a blue ribbon. He ran track and played football, and Gary's senior year, the Delta Panthers were 2A state football champions. He worked for the BLM doing surveying on Grand Mesa during the summer after graduation and attended Colorado State University in 1965/1966. He received his draft notice for military duty and served from September 1966 through September 1968 as an Army Military Policeman (in Vietnam for one year). He was extremely proud of his Service to our country. After serving his country, he accepted a position at Xerox corporation in California as a repair technician for a short time. After having had enough of California, Gary returned to Colorado (Denver) and began working at American Stratigraphic, drafting rock and soil formations. Gary and Genevieve were married on June 5, 1971, at St. Michael's Church in Delta, Colorado. They lived in Denver for 10 years and while there, Gary worked for Western Electric, Petro-Lewis Corporation, and S.A. Scott & Company. Their son, Garrett, was born in 1978 in Denver. To raise their family, Gary and Genevieve moved to Grand Junction. Gary worked for Gingery Associates, first as a structural draftsman and then in surveying. One of Gingery's projects was the Planned Unit Development at Battlement Mesa. Jake, their second son, was born in 1987. When Exxon closed their oil shale project and Grand Junction experienced economic decline, Gary found work to take care of his family, working for the Mesa County Sheriff's office as a detention officer. Shift work was difficult for Gary and family. In 1989 Gary began working for Aluminum Specialties until the company closed, He worked in various capacities for Mays Construction Specialties, Ford Construction Company, Western Slope Iron, and finished his career with Mor-Storage Sales.

Gary enjoyed hunting, fishing, camping, motorcycles, and working in his garage. He most enjoyed his family in the outdoors, riding motorcycles and building a cabin at Blue Mesa Ranches near Gunnison, and more recently, watching his grandsons successfully compete nationally in motocross. Gary and Genevieve celebrated 50 years of marriage on Jun 5, 2021.

Gary is survived by his wife, Genevieve; sons, Garrett (Holly) and Jake; grandchildren, Dilon and Cole; sister and brother, Glenna and Joey, niece and nephew, Jill (Steve) and their children (Miles and Brooke) and Brian (Tiffany) and their children (McKenzie and Jax), and Aunt Arlene. He is preceded in death by his parents, numerous aunts, uncles, nieces and nephews.

Gary accepted Jesus as his Lord and Savior. We believe he now lives in heaven with his Lord Jesus. He was a very gifted man with a sharp wit, always with a comeback, and honest. Gary will be greatly missed by many, many people.

A memorial service with be held December 28, 2021, at 10:00 a.m. in the chapel at Canyon View Vineyard

Church, 736-24 1/2 Road, Grand Junction, CO. Any memorial contributions can be made to Canyon View Vineyard Church or Hope-West Care Center in Gary's name for both of their kindness.
LINKS
Brown's Cremation Service
Delta County Independent
http://www.deltacountyindependent.com

Grand Junction Daily Sentinel Obituaries
http://www.gjsentinel.com