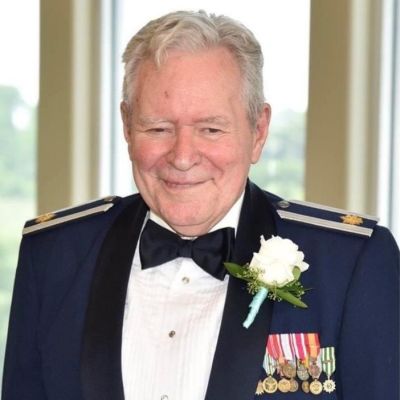 Fred
Baerenz
Help us celebrate Fred! Please share your stories and photos, and invite others who remember Fred.
Fred Henry Baerenz went home to our Lord on September 8, 2020. Fred was born August 3, 1935 in Chicago, Illinois to Fred Otto Baerenz and Elizabeth Schulz Baerenz. He is preceded in death by his parents, his wife of 40 years, Faye Ann Baerenz, his son, David William Baerenz and his daughter, Donna Ann Baerenz Frischer.

He is survived by his wife of four years, Mary Carr Baerenz, his son, Frederick Peter Baerenz (Sheila) daughter Beth Summers-Cash (Russ), grandsons, Frederick Joseph Baerenz and Tristan Cooper Summers, granddaughter Alexandra Morgan Summers, brother Peter Schulz Baerenz and nephews Brian Keith Baerenz and Glen Lynn Baerenz.

Fred served 20 years in the United States Air Force, retiring as a Major and earning a Bronze Star for gallantry serving two combat tours in Vietnam. Although he served both President Ford and President Carter on the Battle Staff of the National Emergency Airborne Command Post (NECAP), he considered the highlight of his career to be as Project Officer of Operation Homecoming (Egress Recap). Nicknamed "Mr. Homecoming", he believed it was his sacred duty and the honor of a lifetime overseeing the return of Prisoners of War (including many officers with whom he had served on aircrews) from Vietnam.

Fred was a 32? Master Mason and a 62 year member, serving in both Oak Lawn Lodge, Illinois #1166 and Manasseh Lodge # 182 of Manassas, Virginia. Although a lifelong member of the United Church of Christ, Fred reaffirmed his faith and was Baptized at McLean Bible Church in 2011. Fred was an active gardener and an accomplished accordion player.

Visitation will be held Thursday, September 10, 2020 from 5:00 pm until time of service at 7:00 pm, at HUTCHENS MORTUARY, 675 Graham Road, Florissant, Missouri, 63031. Burial with full military honors will be held Friday, September 11, 2020, at 10:00 am at JEFFERSON BARRACKS NATIONAL CEMETERY.

In lieu of flowers, please consider a donation to Jill's House (Tysons Corner Virginia) in memory of his son, David William Baerenz.
LINKS

Sun Gazette
http://www.insidenova.com