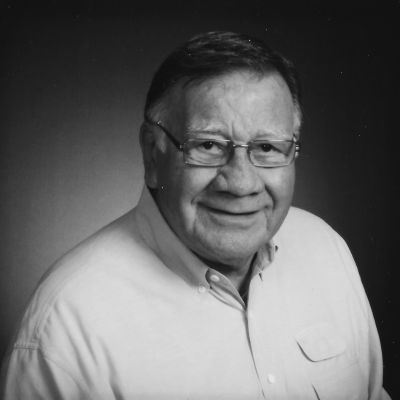 Frank
Carmine
Sabatini
What do you remember about Frank? Share your stories and photos here, and invite others to come share their memories.
Frank Carmine Sabatini, born in 1932, 89 years of age, passed away Sunday, October 24th, 2021, after a lengthy battle with Alzheimer's. He was surrounded by family at his home in Topeka, Kansas.

Sabatini was born in Chicago, Illinois, a first-generation Italian American. He was the youngest of three children born to Carmine and Lisetta Sabatini. He was a man who loved his faith, his family and his community.

After graduating from Chicago's Tilden Tech High School, he earned a football scholarship which brought him to the University of Kansas. He graduated from KU with a

B.S. degree in Industrial Management and a Juris Doctorate. Frank served our country in the US Army at Fort Benning, Georgia and continued his service in the Army National Guard. In 1954, Sabatini married Alice Chandler and raised four sons, Marcus, Matthew, Michael, and Daniel. Of all his accomplishments, being a father and grandfather was what made him most proud. Alice died in 1997.

Frank was a successful and recognized community leader and businessman. He began his career as a law clerk for Harry W. Colmery. His practice of law led to other ventures. He served on the Kansas Legislature from 1970-71, was a trustee for KU Endowment and appointed Chair in 1994 for the Kansas Board of Regents.

He opened his first Pizza Hut franchise in 1964 which led to additional locations throughout the south. He was a director of Fidelity State Bank & Trust Co. in Topeka until purchasing Capital City Bank & Trust from Georgia Neese Gray in 1979. He grew the community bank to include 11 regional locations before merging with Capital Federal in 2018.

Frank served on countless boards and committees, always willing to give time, treasure and talent to organizations that made a positive impact on people and the community. He served with love, could see potential in people, and worked tirelessly to develop that potential.

He believed that community service was important in fundraising for charities including Let's Help, Cornerstone and Topeka Rescue Mission. Frank served in the Kansas Legislature and believed strongly in educational opportunities by supporting University of Kansas, Washburn University, and the Topeka & Shawnee County Public Library.

In addition to his public service, he truly lived his faith. As the St. Lawrence Catholic Center at KU was beginning to grow, Fr. Vince Krische invited Frank, Alice, and Otto Schnellbacher to help garner financial support to build a new church adjacent to the KU campus. The group toured the state of Kansas raising money for the center, eventually raising enough to fund the construction of the beautiful chapel that stands at the corner of 15th Street and Engel Road in Lawrence.

Although he gave his time freely, his family came first. Raising four boys in the 1960s gave rise to countless family stories. Despite the shenanigans, he taught his boys to work hard, give freely and do the right thing. He was a role model as a citizen and as a father.

Frank married Judith Lennox Sabatini in 1998. They shared their love for the arts, education and were active serving their community. Together they traveled, exploring arts, food and cultures wherever they went. Judith was a devoted wife and partner for 23 years.

Frank is preceded in death by his parents, sister Florine, wife Alice, and son Frank Marcus. He is survived by his wife, Judith; children, Matthew (Denise Sabatini), Topeka, Michael (Cynthia Sabatini), Leawood, Daniel (Nicole Sabatini), Lawrence; daughter-in-law Colleen Sabatini, Topeka; stepchildren, Andrea (Trent) Grens, Glen Ellyn, IL, James Hopson, Los Angeles, CA; grandchildren, Kyle (Nikki) Sabatini, Howard, CO, Mara Sabatini, Milwaukee, WI, Caitlin Sabatini, Denver, CO, Anna Sabatini, New York, NY, Mary (Jonah Heng) Sabatini, Overland Park KS, Anne Marie Sabatini, Denton, TX, Maya, Elijah, and Geneva Sabatini, Lawrence KS, Joseph Barkhurst, Valley Falls; as well as his sister, Nella; nieces, nephews and countless friends.

Services will be Saturday, October 30, 2021, at St. Matthew Catholic Church, 2700 SE Virginia Ave, Topeka, KS 66605. The Rosary will be prayed at 9:00 a.m. followed by visitation at 9:30 and Mass of Christian Burial celebrated at 11 a.m. A private burial ceremony will follow for the family. Masks are required.

Mass will be live streamed on the Kevin Brennan Family Funeral Home Facebook page. https://www.facebook.com/Kevin-Brennan-Family-Funeral-Home-116876148342762/

In lieu of flowers, memorial contributions may be made to, the KU Sabatini Family Multicultural Center, the St. Lawrence Catholic Campus Center, the Alice C. Sabatini Art Gallery or the Judith Lennox Sabatini Art Lab at the Mulvane Art Center at Washburn University and sent in care of Kevin Brennan Family Funeral Home, 2801 SW Urish Road, Topeka KS 66614.

Condolences may be sent online to www.kevinbrennanfamily.com.
LINKS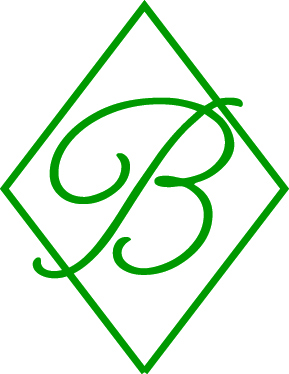 Kevin Brennan Family Funeral Home
Lawrence Journal-World
http://www2.ljworld.com