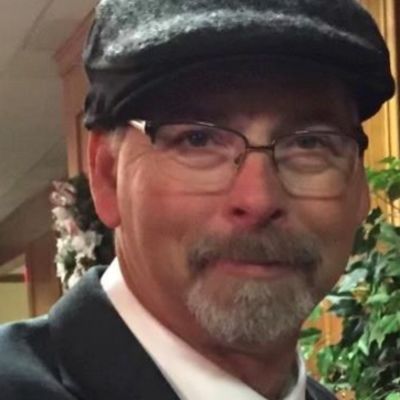 Francis
(Lou)
Lux
Join us in celebrating Francis—please share your stories and photos, and help spread the word about this page!
Francis (Lou) Lux

07/31/1961 - 03/24/2021

After 59 years on earth, God saw how hard Lou fiercely battled his latest health issues and He called him home to Heaven. Lou did not go down without a fight, inspiring many along this journey. He fought Diabetes for most of his life, then recently became a Kidney Warrior, diagnosed with Renal Amyloidosis. He was inspired to beat the odds, fighting the best he could. He had his own way of leaving this earth on his terms, with his family beside him.

Francis was born July 31, 1961 to Leo and Dorothy Lux in Janesville, Wisconsin. His love of farming and anything John Deere began at an early age, growing up on the family farm. He was a 1979 graduate of Clinton High School. Anyone who knew him knew that he worked hard but would have a good time along the way. Along with anything John Deere, he treasured his old Chevelle and the good times he had 'back in the day' with neighborhood cousins and friends.

We all knew that you could find him at most Tractor Pulls and Auctions. And then there was bowling...his teammates at Kewaunee Bowl were special to him. He looked forward to updates from Tim, it always brought him a chuckle.

When Lou met Colleen in the fall of 1989, it was love at first sight. After their 3rd date, they both knew they would grow old together. They were married July 28, 1990 and enjoyed life on the farm, where ever it took him.

His greatest love were his children, Katie and Michael. They were his pride and joy. There were adventures on the farm that often ended with "Now, don't tell your Mother."

The love Lou and Colleen shared will be a bond that will remain forever. He will be with her when their song comes on the radio, or when 1st crop is cut. When his health declined rapidly, the rides for appointments became dates, with a field to check out, or a tractor lot to drive thru. Lou was also a Brewer and Packer fan.

In 1995, the couple moved to Kewaunee County. He would introduce himself by saying "We bought Jerry and Anne Sinkula's farm, call me Lou"; He fit right in. The cows were sold in 2008, but Lou kept true to his farming roots, making friends at Rolling Hills, S&S, Hall's and Waseda Farms.

Lou is survived by his soulmate, Colleen, daughter Katie and son Michael (Taylor Crain). Lucy, his cat, kept him company during difficult days; and when Kate would visit with her pup Agatha, he lit up. He is further survived by his siblings: Gerald (Diane) Lux, Janesville, Daniel (Sandy), Sun Prairie and Christine (Paul) Gunter, Fitchburg; nieces and nephews, with his niece, Tammy Kaufman, holding a special place in his heart.

Colleen's siblings: Randy (Barb) Remiker, Greenville, Vicki (Bruce) Behnke, Suamico, Julie (Shep Sheehy) Maple Grove, Chris (Dave) Volpe, Doylestown PA, Lisa (Pat) Dewall, Appleton; and nieces & nephews who enjoyed time on the farm with Uncle Louie.

Lou was preceded in death by his parents, Leo and Dorothy; sisters: Karon and Susan; cousin, Greg Wellnitz; father & mother-in-law: Elmer and Virginia Remiker; special Uncle, Marvin; family members: Tim Glasow, Jacob Glasow, Heather Behnke; and friend, Paul Shefchek.

A funeral service will be held at 5:00 p.m. Wednesday, March 31, 2021 at St. Peter the Fisherman Catholic Church, 3201 Mishicot Rd., Two Rivers. Rev. Dave Pleier will officiate at the service, with burial to take place at a later date.

The family will greet relatives and friends at St. Peter the Fisherman Catholic Church, Wednesday afternoon from 2:00 until 5:00 p.m. Due to the current pandemic, social distance guidelines will be followed and masks will be required.

Online condolences may be sent to the family by visiting www.dejamartin.com.

Deja & Martin Funeral Chapels, 1506 18th Street, Two Rivers, is assisting the Lux family with funeral arrangements.

Special thanks to the following: Kewaunee Sheriff, Ambulance, and EMT's; the staff at Davita Dialysis; Bellin and Baycare Health Teams. Special thanks to Bellin's ER staff; Alec in ER, that could not have been easy, but Thank You! Eddie and Jennifer in ICU made our difficult night peaceful, Lou made it eventful! God Bless you all.

TRUE Courage is when you are scared to death and STILL saddle up and ride in!

John Wayne
LINKS
Deja & Martin Funeral Chapels
http://www.dejamartin.com

The Gazette
http://gazettextra.com
Memories
Looks like something went wrong.
Reload the page and try again.