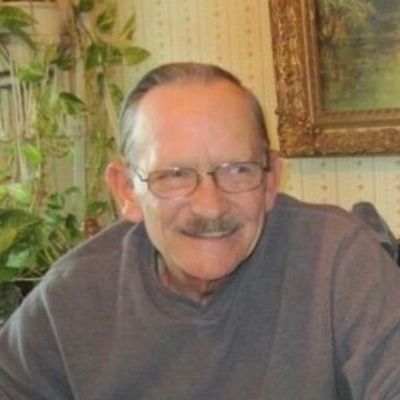 Fletcher
LeRoy
Hiott
Did you know Fletcher? Please share your stories and photos, and help spread the word about this page!
Fletcher LeRoy Hiott, (Roy Hiott) 71, of Jefferson, Texas, passed away on the morning of August 9th, 2020.

Roy was born in Walterboro, South Carolina on June 15th, 1949.

Son of Fletcher Darley Hiott and Rachel Victoria Bailey Coe. He attended Walterboro High School and worked as a mechanic until he joined the United States Navy as a Seabee in September of 1968. Roy was stationed at Pt. Magu, Naval Air Station in California, and served in Guam during the Vietnam War.

Roy established his life after the Navy in Oxnard, California where he had three children; Jennifer J. (Hiott) Moya, Roy A. Hiott, and Paul N. Hiott with his first wife Barbara Valdivieso.

Roy later married Tisha Phillips and had four children; Brandon L. Hiott, Joseph M. Hiott, James C. Hiott, and Victoria C. Hiott.

Roy continued his career as a talented and established mechanic running and owning multiple businesses, until he moved to Jefferson, Texas, in 2010, where he lived out the final phase of his adventurous life.

Among many talents and hobbies, Roy enjoyed fishing, boating, camping, BBQ's, cooking for his family, and music. He was a devoted, compassionate, and extremely hardworking man who always tried his best to provide for his loved ones and his neighbors. Not only was he an avid volunteer at the local Food Bank in Jefferson, Texas, but he was always the man to call when you needed a helping hand. Roy was known for his witty humor, unrivaled charisma, and he had an infectious smile that lit up the room. More than anything else, he loved God, and he loved his family.

Roy is survived by his children; Jennifer Moya (Spouse Adam Moya), Roy A. Hiott, Paul Hiott (Spouse Rhiannon Hiott), Brandon L. Hiott (Spouse Amanda Hiott), Joseph M. Hiott (Spouse Ashley Wilson), James C. Hiott, Victoria C. Hiott (Spouse Trevor Kemerling),

His Grandchildren; Chelsea James Lewis (Spouse Justin Bergen), Ava Hiott, AJ Hiott, Isaiah Lemense, Logan Hiott, Skylar Hiott, Ashton Hiott,

Great Grandchildren; Kaidan Truesdale, Kailey Truesdale, and Kailyn Bergen.

An intimate Memorial and Reception for immediate family was held on September 6th in California. Those wishing to sign Roy's Guestbook or to share stories about Roy Hiott may do so at www.haggardfuneralhome.com.

Roy will also be memorialized at a National Cemetery in California on a later date.

In lieu of flowers, donations can be made in his honor, to the Gary Sinise Foundation which can be found at GarySiniseFoundation.org.
LINKS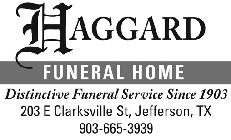 Haggard Funeral Home, LLC
Walterboro Press & Standard
http://walterborolive.com