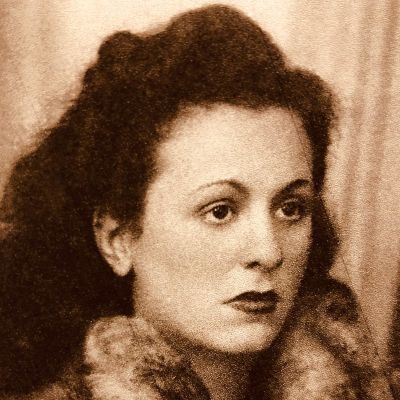 Flavia
Sorbo
What do you remember about Flavia? Share your stories and photos here, and invite others to come share their memories.
CARY, NC - Flavia Sorbo, 95, formerly of the Bronx, NY, passed away peacefully, in her home, on January 22, 2021.

The family will hold a private ceremony at Bryan-Lee Funeral Home of Raleigh, NC, followed by interment next to her sister at Historic Oakwood Cemetery's veteran section.

Born in Sicily to Salvatore Cutugno and Giovanna Arena, she was the eldest of three daughters. Her father was an Italian naval officer who served in both world wars. Her mother and youngest sister both passed when Flavia was but an adolescent.

Flavia's life was rich with wonderful as well as challenging journeys. Coming to America as a post-WW II bride introduced her to a new way of life - that of the military community - in which she and William raised their two children while flourishing in that demanding, ever-changing lifestyle as her husband rose through the ranks. She had quite the reputation for being elegant, creative, and hospitable with a thoroughly European flair.

Upon her husband's unexpected early death, Flavia gravitated back to Sicily but then shortly returned to the US to be closer to her adult children and to live next door to her sister in the Bronx. Thus she began another colorful, energetic, urban phase of her life that included a fine gentleman, Ernst, who would become her lifelong partner of 40 years. The three of them were intricately intertwined - supporting, fighting, complicating, but always loving - until the recent passing of her sister. It was then that their Bronx life closed to embark on a final journey: a November relocation for Flavia and Ernst to be close to her children in NC.

From the earliest embrace of William's Italo-American family in New Castle, PA to the caring and conscientious efforts of home care aides here and in the Bronx, Flavia's persona was admired by all for her resilience, inquisitiveness, personal style, strong Sicilian pride, and belief in family.

Her death was dignified, gentle, and intimate thanks to the unwavering efforts of her son, 'Ricardo". Gratitude is also extended to the fine staff of Home Care Assistance and to the Waltonwood, Cary, management team.

In addition to her parents and younger sister, she was preceded in death by her husband, Col. William Paris Sorbo, US Army; and by her sister, LCDR Antonina Cutugno, MD, US Navy.

She is survived by her partner, Ernst Hauser; daughter, Linda Daigle and husband, Elliott Daigle, Jr.; son, Ric Sorbo and wife, Joy; grandsons, Ryan Daigle and Bennett Sorbo and wife, Tess; and her great-granddaughter, Elliott Lilly Daigle, and her mother, Melinda.

The family would like to extend special thanks and appreciation to Dr. Andrew Seidman, M.D. and his team at the Memorial Sloan Kettering Cancer Center for their exceptional care, optimism, and support shown to our mother during her illness. In lieu of flowers, memorial contributions may be made to the Memorial Sloan Kettering Cancer Center by visiting www.mskcc.org, then click "Giving."
LINKS
New Castle News
http://www.ncnewsonline.com