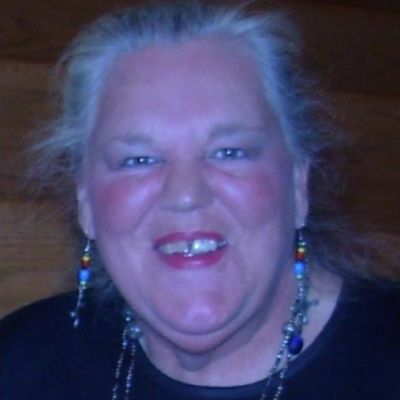 Evelyn
Joyce
Powers
How do you know Evelyn? Please share your stories and photos, and help spread the word about this page!
Evelyn Joyce Powers, most recently of Bloomington, Indiana, passed away peacefully on Saturday, August 19, 2019, while visiting Fort Walton Beach, Florida. Evelyn grew up in Temperance, Michigan, with her loving adoptive parents, Walter and Minnie Powers. Already an accomplished athlete, musician, and actress, she graduated from Bedford High School in 1966 and went on to study theater and music at Northern Michigan University (Marquette). Her desire to pursue her passion for theater and music drew her to New York City, where she enjoyed a widely-varied 20-year career ranging from actress, director, composer-lyricist, and producer to public and media relations counselor, fundraiser/event planner, literary agent, and advocate for the arts. Highlighting her New York years were serving as Literary Agent for the two-character play "A Place To Stay" starring John Ritter and Lucie Arnaz and producing or co-producing "Feiffer's People," "Write Me A Song," "Love and Other Inconveniences," "Starting In The Middle," and "Lester Sims Retires Tomorrow" in New York City and Philadelphia. While in New York City, Evelyn was a member of the League of Off- Broadway Producers and Theatre Owners, the Drama Desk, and the ASCAP Musical Theatre Workshop.

After the New York chapter of her many-faceted life drew to a close, Evelyn headed to Los Angeles to produce a new musical that never materialized and landed in Bloomington, Indiana, where her best friend was pursuing an advanced degree in English. She settled in to continue her advocacy for the arts and develop roots as a community leader of Bloomington/Monroe County. While there, she received kudos as the Fundraiser and/or Community Events Coordinator for the Bloomington Pops Orchestra, the John Waldron Arts Center $750,000 capital campaign, and as Co-Chair of the Monroe County Vietnam Veterans Memorial capital campaign. Her affiliations in Bloomington included two-time Past President, Leadership Bloomington Alumni; Secretary, Friends of the Library Board of Directors; and Co-Chair, 175th Anniversary of Bloomington and Monroe County. Evelyn received an Encomium from Bloomington Mayor, Tomilea Allison, for her community service in 1994.

While her skills and accomplishments were many, Evelyn will be remembered most for her personal integrity, her loyalty to her family and friends, and devotion to charity, peace, and justice. Her legacy of relationships resonates to this day from Bedford and Toledo to New York, London, Bloomington, Los Angeles, Seattle, and now Fort Walton Beach, Florida. She was always at the forefront of efforts on behalf of those suffering from AIDS, for victims of domestic violence and abuse, for libraries and literacy, for veterans, and for the arts. She never left a room without having an impact on those around her and will be truly missed by all whose lives she touched.

Evelyn was preceded in death by her grandparents; parents; aunts; uncles; cousin; her beloved cousin, Chrissy; and many dear friends. She is survived by her sister, Sharon; cousins, Allen (Sue), Tom (Debbie), Chuck (Phillis); and extended families; as well as what she saw as a "wealth" of nieces, nephews, and their children.

In lieu of flowers, donations would be appreciated by Middle Way House of Monroe County, Friends of the Monroe County Library, the Olcott Center, Bloomington, or to a charity of your choice. Special thanks to the Okaloosa County first responders for their kindness and consideration.

Visitation will be held at Reeb Funeral Home, 5712 N. Main Street, Sylvania, Ohio, on Wednesday, August 28, 2019, from 5:00-8:00 p.m. and on Thursday, August 29, from 10:00 - 11:00 a.m., with a memorial service immediately following. Interment will be at Toledo Memorial Park. Online condolences at reebfuneralhome.com.


LINKS

The Herald-Times
http://www.heraldtimesonline.com