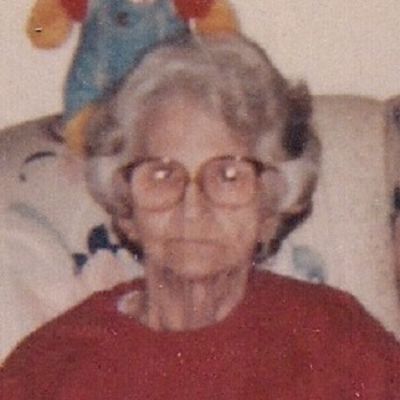 Eva
Rhoads
Wife, Mother, Grandmother
Eva R. Jones

Eva R. Jones died August 14, 2000 in Holladay, Utah 12 days after her 88th birthday. Mom was born in Ohio County Vot. Prec. of Bartlett, Kentucky, to George Samuel and Clemmie Ellen Jewell Rhoads on August 2, 1912. When she was about nine years old, her mother, brother, and grandparents moved to Utah for the LDS Church. She spent the rest of her life in the Murray area except for a few years she lived in Layton. She lived in the same house in Murray for 55 years. Mom was one of a kind. She was a feisty lady and had quite a sense of humor. The feistiness stayed with her even during the last months of her life. She always had coffee or a drink for anyone who ever went to her home. She was always interested in them and made them feel welcome. She loved her family and worried about them all. During her life she was married to Joseph Ready (he died); Christopher M. Stanley (divorced); Charles R. Jones (he died) and George Fullmer (divorced).

She is survived by her 11 children, RaMar (Virginia) Ready, Carol (David) Forbush, Betty Merrill, Gus (Donna) Stanley, Sandra (Monroe) Ward, Peggy (Vaughn) Owsley, Gary (Judy) Jones, Roy (Gaylene) Jones, Norman Jones, Craig Fullmer, 31 grandchildren, 58 great-grandchildren, and five great-great-grandchildren.

Preceded in death by her parents, one son in law (Richard Merrill), husbands and brother, Wayne Mitchell.

The family is especially grateful to Kathrine Kinder, a long time friend and neighbor who was always there for mom. The family would also like to thank the Holladay Health Care, Care Source and especially Shawna for the special care they gave her the last years of her life.

Graveside services will be Friday August 18, 2000 11 a.m. at Murray City Cemetery, 5600 So, Vine St. (700 East), friends may call Friday 9:30-10:30 a.m. Jenkins-Soffe Mortuary, 4760 So. State, Murray.