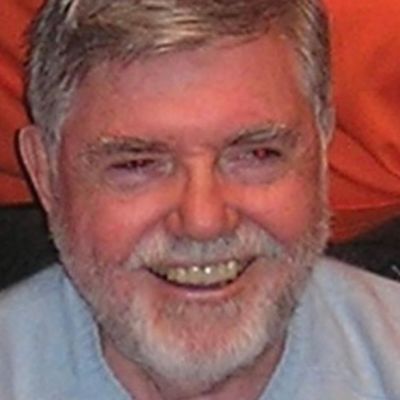 Eugene
Reilly
Join us in celebrating Eugene—please share your stories and photos, and help spread the word about this page!
Eugene Reilly (Gene) leaves to mourn his beloved wife of 62 years, Donna, whom he called "My Bride" and his four children Curt (Roxanne), Dwight (Patty), Scott (Sherry) of Jacksonville, and his daughter, Marta (Ed), of Gig Harbor, Washington. His grandchildren, Carol-Lauren Reilly, Spencer Reilly, Mia and Luca Morente, Haley and Ethan Torre.

Gene served in the U.S. Navy and, upon his discharge, entered Long Island University, where he met his future wife, Donna. Upon graduation, he spent a year traveling and studying culture and languages in Europe while attending language schools in Germany and Spain.

Gene came to Jacksonville in 1960 to open an office for United Fruit Company, home of Chiquita Banana. While working with United Fruit company, he and Donna had the opportunity to visit plantations in Central America.

Travel and change were in their blood. Gene started a new adventure with a new television station - WFGA Chanel 12, now WTLV. With his outgoing personality, he became a goodwill ambassador for his employer.

Gene was very active in the Jacksonville community until illness took over his life. Gene had many friends from all walks of life. He was past president of Arlington Kiwanis, a member of the Knights of Columbus, The Bishop's Committee on Alcoholism, Quarterback Club, GMRA, and numerous other organizations during his years in his adopted community.

Gene returned to school and graduated from UNF with a Degree in Health with a focus on counseling. That jump-started his career change, and he began counseling work within the field of addictions. Gene was active in A.A. and spent years speaking at meetings and supporting others.

He loved to travel. He and Donna visited their daughter and grandchildren often in Boise, Idaho, and Seattle, Washington. They took many trips to Europe, visiting places Gene knew from his years traveling.

Funeral Services for Gene will be on December 17, 2020 at 11:00am atResurrection Catholic Church, 3383 University Blvd N, Jacksonville, FL 32277, and will be laid to rest later that same day with Navy Honors at Jacksonville National Cemetery at 2:00pm.

Central Florida Casket Store and Funeral Chapel, Lakeland, Florida
LINKS
Central Florida Casket Store & Funeral Chapel
http://www.casketstore.net

The Florida Times-Union
http://jacksonville.com
Memories
Looks like something went wrong.
Reload the page and try again.