 Ethel Zeinemann
Zeinemann
Colville
Help us celebrate Ethel Zeinemann! Please share your stories and photos, and invite others who remember Ethel Zeinemann.
Ethel Zeinemann Colville, 87, of Leesburg, GA, formerly of Athens, passed away Sunday, November 28, 2021, at Augusta University Medical Center in Augusta, GA.

Born in Wisconsin to the late Arno Zeinemann and Esther Kilton Zeinemann, Ethel married the late William Lytle "Bill" Colville in September of 1955. They were married for 39 years until his death in 1994.

Ethel was an avid swimmer, often swimming a mile a day. She was an avid crafter. In her most recent years, she did most of her crafting as a volunteer leading craft activities with young children. She thrived when she was giving to others, in recent years at Providence Presbyterian Church, she was a visitor angel. She would welcome members and visitors alike to the service and tried to make sure the visitors felt welcomed. While living in Athens, she was a member of First Presbyterian Church. She loved caring for animals (she loved to talk to them, telling them how beautiful and wonderful they were. Her family called her their animal whisperer. She would spend hours coloring and probably had 100 or more colored pencils in a jar. She enjoyed reading and was an amazing hostess. Many people in the Athens area will remember her St. Nicholas Day Party and the Agronomy Department parties she and her husband hosted while he was the head of the Agronomy Department at UGA.

She loved her family, both immediate and extended, immensely. She enjoyed spending time with her grandchildren and great-grandchild. She so loved the ocean that after Bill died, she bought a house at the place they loved to go together, Hilton Head Island, SC.

In addition to her parents and husband, Ethel was preceded in death by sisters, Jane Zeinemann Laesch and Elaine Zeinemann Zunter; and an infant granddaughter, Melanie Ann Baltenberger.

Survivors include son and daughter-in-law, David Ross Colville and Jean Gratzek Colville; daughter and son-in-law, Deborah Colville Baltenberger and Dave Baltenberger; grandchildren, Chris Baltenberger (Heather), Katie Colville, Kim Baltenberger, Becky Jo Baltenberger and Paige Colville; and great-grandchild, McKenna Baltenberger.

Funeral services will be held Saturday, December 4, at 12:00 p.m., at the Bernstein Funeral Home Chapel. Interment will follow in Evergreen Memorial Park.

The family will receive friends two hours prior to the service.

The family expresses sincere appreciation to Ethel's sitter, Alfreda Coleman.

In lieu of flowers, the family requests memorials to Providence Presbyterian Church, 171 Cordillo Pkwy., Hilton Head Island, SC 29928, phone: (843) 842-5673 or Maranatha Farm (Animal Rescue), 342 Crabapple Ln., Ridgeland, SC 29936, phone: (843) 816-6676.

Bernstein Funeral Home is in charge of arrangements.
LINKS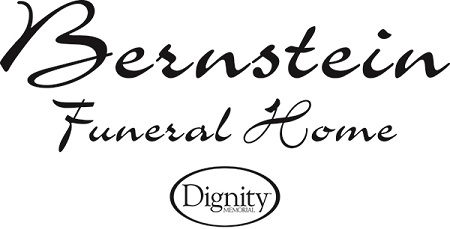 The Sheboygan Press
http://www.sheboygan-press.com

Athens Banner-Herald Obituaries
http://onlineathens.com