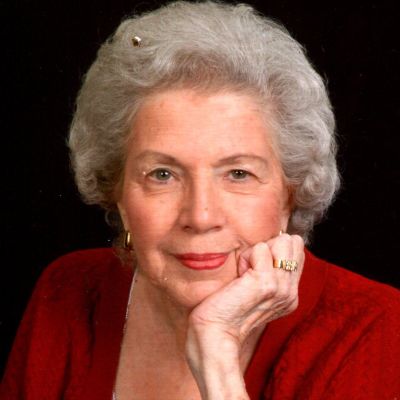 Essie
L.
Kintner
Help us celebrate Essie! Please share your stories and photos, and invite others who remember Essie.
Essie L. (Duerr) Kintner, 89, of Oblong, IL passed away on Saturday August 27, 2022, at Arbor Rose Memory Care in Robinson, IL.

She was born in Dayton, OH on August 1, 1933, to Irvin Allen and Helen Lucille (Bostwick) Duerr. On September 25, 1954, she married David Lee Kintner who preceded her in death on December 29, 1983.

Essie was an elementary school teacher. She taught in Oklahoma City, OK and was a substitute teacher at Oblong Elementary School. She also worked at LTC as an assistant to the library director. She was a member of Central United Methodist Church in Oblong for 65 years, where she also served as librarian. She graduated valedictorian of the Fairfield High School Class of 1951, Leesburg, Ohio. She attended Miami of Ohio and completed her degree at Oklahoma City Teachers College. Essie was a charter member of the Oblong PEO chapter KS. She enjoyed playing bridge, reading, quilting, square dancing, golfing, and traveling. Most of all she enjoyed the time she spent with her friends and family. Essie will always be remembered for the love she had for her children and grandchildren. She had a way of making holidays special, Sunday mornings special, and most of all summers with the grandchildren special. Her home cooked meals followed by homemade ice cream were sure to draw a crowd.

She is survived by a son and daughter-in-law David W. and Julia Kintner, Robinson, IL; two daughters Cathrin L. and Kim Knollenberg, Chesapeake VA and Elizabeth E. Lewis, Brecksville, OH; grandchildren Nathan and Kristy Knollenberg, Mary Lee and Matthew Glaize, Jessica and Matthew Cheesman, James Kintner, and Catharine Lewis; great grandchildren Liam Glaize, Lily Glaize, Garrett Knollenberg, Victoriya Cheesman, Devon Cheesman, and Julianna Cheesman.

Preceding her in death were her parents, husband and half-sister Cheryl Kester.

Celebration of Essie's Life will be held at a later date, on August 1, 2023 with burial in Oblong Cemetery. The family requests that in lieu of flowers expression of sympathy may take the form of a contribution to Arbor Rose of Robinson. Please mail to Pulliam Funeral Home P.O. Box 121 Oblong, IL 62449.
LINKS
Pulliam Funeral Home- Oblong
http://www.pulliamfuneralhomes.com

The Daily News
https://roblawnews.com/robinson/news/category/Obituaries