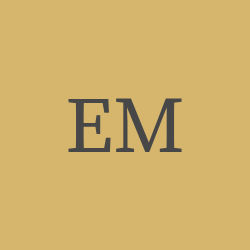 Erskin
L
Matthews
How do you know Erskin? Please share your stories and photos, and help spread the word about this page!
Graveside Service celebrating the life of Mr. Erskin Leroy Matthews, 74 of Decatur, Alabama will be noon Saturday, May 1, 2021 at Calvary Memorial Gardens with the Reverend John Sanchious officiating and Bishop T.L. Hill eulogizing. Public viewing will be Friday from 2:00 pm to 5:00 pm at Reynolds Funeral Home.

Erskin was born in Morgan County, Alabama on August 7, 1946 to the late Chester Matthews Sr. and Eunice Barker Matthews. He transitioned from this life on Monday April 26, 2021 at UAB Hospital in Birmingham, Alabama.

He accepted Christ in 1972 and attended Northside Apostolic Church currently Now Faith Church, where he was ordained as a deacon and continued to serve diligently within his church and community.

He was hard-working man, who was well skilled as a mechanic, a carpenter, and in many other areas. He took great pride in grooming his yard, home and vehicles. He strived to make everything surrounding him as perfect as possible. He was a man who possessed a standard of excellence, and was never satisfied until the job was done correctly. Serving and providing for his family was a true priority. He was a loving husband, father, brother, uncle, mentor and friend to many who had the chance to cross paths with him. He enjoyed wholesome conversations and would talk as long as you would listen. Sharing God' sword with others and confessing the Word of God to others was something that he strived to do consistently. He was a generous man of strong stature and never gave up during any challenge. If a job needed to be done, "He was the Man". His beautiful grins, smiles and amazing laughter will be greatly remembered and missed by so many.

He was preceded in death by: three brother, Artis Matthews, Howard Matthews, and Newlyn Matthews; one sister, Ruby Elliott.

Left to cherish his memory are:his wife of 56 years, Linda Robinson Matthews; six children, Bryant Matthews (Vanessa), Adrienne Williams (Pervis), Kevin Matthews, Sidney Matthews (Tamara), Erica Matthews and Trina Minor (Erica); 16 grandchildren, Brittany, Brandy, Shynese, Shynee, Briana, Cameron, Kamilah, Chace, Cambria, Sidney Jr., Callin, Haley, Austin, Dillon, Taylor, Gabrielle; one sister, Deanna Wright (William); twobrothers, Chester Matthews, Jr. (Bessie) and Larry Matthews (Norma)and a host of greatgrandchildren, nieces, nephews, cousins and friends.
LINKS
Reynolds Funeral Home
http://reynoldsfh.com
Decatur Daily
http://www.decaturdaily.com