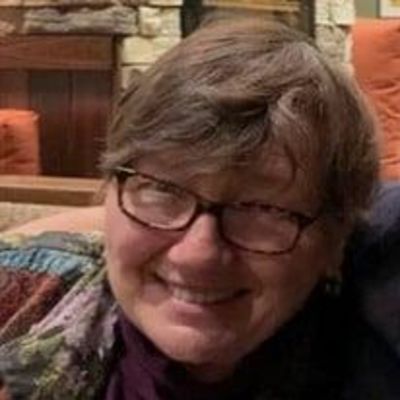 Emma
Williams
Help us celebrate Emma! Please share your stories and photos, and invite others who remember Emma.
Emma Akens Williams, 77 was born on June 22, 1944 the only child of Paul and Martha Akens in Appalachia, VA. She was their everything since they had hoped for many children. She passed away on September 26, 2021 after a courageous battle of 19 years with breast cancer.

She is survived by the love of her life, her husband of 54 years, Benjamin Franklin Williams III and her two children, Jessica Barrett (Paul) of Montclair and Ben Williams, of Manassas, VA. Additionally, she is survived by her two grandchildren, Alexa Harvey (Chandler) of Appomattox, VA and Brandon Parker of Montclair, VA.

From the time she was a young girl, Emma loved children and books. As the daughter of a coal miner and homemaker, this kind, gentle beauty played school outside with her friends or dolls and knew she would become a teacher one day. Much to her parent's dismay, she would babysit for free just so she could be with children.

After graduating high school as valedictorian of her class, she continued her education at William and Mary College where she completed her bachelor's degree in elementary education. Always up for an adventure Emma moved up to Northern Virginia in 1966 with her best friend and roommate, Edna Powell (Flanary). Together, they started teaching at Fred M. Lynn School in Prince William County which had grades 1st through 8th.

During this time, she met another teacher, Ben Williams who had grown up in the same area as Emma. She said, "We recognized each other's Southwestern Virginia accent and then realized we had known of one another." The rest is history because Emma and Ben married in 1967 and began having many adventures together to include: motocross racing at "The Pits" (now Tysons Corner Mall); bicycle racing (through A-1 Cycling); music concerts; historical visits and camping at various national parks from Canada down to Florida. Emma and Ben were avid supporters of their children's and grandchildren's numerous activities and could be found cheering at a track meet, tennis match, orchestra concert, wrestling match, soccer game, bicycle race, field hockey or lacrosse game. Family was everything to her.

Emma believed in being a lifelong learner and always strived to be the best educator and mom she could be so when she had children, she stayed home with them to jumpstart their education and furthered her own education. She completed her master's degree in elementary education as well as later earned a master's degree in library science. As an innovative thinker, Emma was one of the first teachers who introduced Kindergarten to the rapidly growing Prince William County at Saunders (the old Gar-Field High School on Route 1). Additionally, she worked at Marumsco (Kilby) Elementary, Neabsco Elementary, Woodbridge Middle, Rippon Middle, and concluded her 41 years in Prince William County Schools at River Oaks Elementary as the first librarian who had opened the building in 1990.

In her retirement she continued to be active in her educational society, Delta Kappa Gamma (for which she was a founding member), Reading is Fundamental (RIF), PWCS Retired Teachers Association, Librarians' Association ("The Bunheads"), Prince William Education Association's (PWEA) New Teacher support (assistance with voting registration and aspiring teacher scholarships) and the Stafford Historical Society. The friends she made in these organizations were like sisters to her.

If you were fortunate enough to meet or know Emma, she offered kindness, love, positivity and always a smile. She lived her life as an example for others. Her impact on others, especially children will be felt forever, and she will be missed greatly. God has another angel now.

Children's books can be donated in her name to be gifted to the Hilda Barg Homeless Shelter and local public schools.

Thank you to all of our amazing friends and family who have supported us through this journey. Services were held in early October.
LINKS
Miller Funeral Home Crematory Inc.

InsideNoVa/Prince William
http://www.insidenova.com