Elva
DeRoche
How do you know Elva? Please share your stories and photos, and help spread the word about this page!
Elva Laura Scott DeRoche - 96 (August 24, 1925 - October 16, 2021)

Elva married Kyle Edward DeRoche on August 24, 1944. A local farmer friend gave them a ration of stamps so they could go to Salmon, Idaho to get married. Afterwards they had a special fishing trip planned on the river. Later, Elva's parents gave them a Wedding Dance at the Rigby, Idaho Armory building. They hired a wonderful orchestra for the night for $50. There was a large turnout and they received many presents to begin their life journey together. Their marriage resulted in four children - Larry Kyle DeRoche, Lola Jean DeRoche (deceased), Dennis Leo DeRoche and Kay "Eli" Lynn DeRoche. Six grandchildren. 21 - Great grand children. 1 - Great great children.

Elva was blessed with wonderful parents and was raised on 180 acre farm in a two bedroom house. She had two sisters (Ruth & Donna) and two brothers (Keith & Eldon). Elva learned a good work ethic at an early age. They had a huge garden. Canned 500 quarts of fruit, jelly, jam, meat and pickles. They did not have refrigerators or freezers. They milked cows, raised horses, pigs and chickens. Meat would be butchered in the winter where it would freeze. Salt brine was used with pork in a barrel to keep it in good condition for later use. They grew grains, beets, and potatoes. After Kyle and Elva married they continue to farm on their own, eventually working with Clover Club Farms for many years.

In 1967, Kyle and Elva retired from farming and bought a home in Blackfoot, Idaho. Elva and Kyle both went to work at the Idaho National Engineering Laboratory Plant Services. Both Kyle and Elva became managers over their areas. Elva was the first to become a female manager in that area.

Elva lived alone for over 20 years after Kyle's passing. Her life kept her busy by taking care of her church callings, family, home and yard. She found so much joy in taking care of her yard. Her love for crocheting is unparalleled. She taught herself how to crochet. Over the years she crafted many pieces. Her talents for quilting were amazing. She shared many quilts with her family members that will always be cherished. Her life was centered on serving and giving to others.

Elva Laura Scott DeRoche - (August 24, 1925 - October 16, 2021). Elva had a deep love for God, family, friends and for working hard. She loved the LDS Church and held many positions over the years. Elva was very active in the Parents Teachers Association. She was also the chairman of Idaho State Fair booth selling Hobo Sandwiches and drinks for three years, with the proceeds going to school activities.

A funeral service will be held at 1:00 p.m. Friday, October 22, 2021 at the Blackfoot 10th LDS Ward on Riverton Rd under the direction of Hawker Funeral Home. Family will meet with friends for one hour prior to the service at the church. Interment will follow the service in the Annis Little Butte Cemetery.

Condolences may be shared at www.hawkerfuneralhome.com.
LINKS


Bingham County Chronicle
http://www.journalnet.com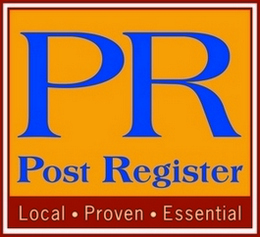 Post Register Memoriams
http://www.postregister.com