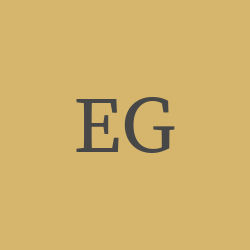 Elmo
Lindsay
Giddens
Help us celebrate Elmo! Please share your stories and photos, and invite others who remember Elmo.
Elmo Lindsay Giddens 91 years of age departed from his life at his home of Lookout Mountain, Georgia. Being fourth born of seven to Hebert Bryan and Peral Lindsay Giddens was no deterrent when it came to strength and tenacity. Scottsboro, Alabama boys did not know the meaning of the word "slacker" when it came to work. Class of 1948 graduate from Jackson County High, Elmo Lindsay Giddens, joined the United States Army in 1951 at the rank of private first class. Serving less than a year, his family requiring his services at home when Hebert Bryan suffered debilitating injuries in an automobile accident. Elmo, a dutiful son, would spend the next 44 years providing for his beloved parents. In the 50's he moved the family to Lookout Mountain earning a prosperous living as the owner and general manager of five commercial business including: Fairyland Pharmacy and Sinclair Service Station. The Giddens were charter members of Lookout Mountain Methodist Church which he supported throughout his life.

The 1960's began a thirty-two-year international career with four corporations spanning the globe. Serving in supervisory positions in both commercial and government areas of engineering and support services, Elmo performed statistical data analysis while maintaining contracts with NATO and the United States Air Force.

The Cornucopia on Lookout Mountain became Elmo's adventure for the following five years. There he was known as a friend to all who entered sharing a story, joke, or local interests. After the death of his beloved mother, Elmo felt the need for travel. The late 90's found him in Arizona with business interests in Maricopa Concierge and Arizona Spine and Acupuncture.

Feeling the need to return to his homeland, Elmo arrived on Lookout Mountain again December 2021 spending his final months in the arms of his loving family. Elmo was preceded in death by his parents, brothers Charles (2010), Jimmy (2020) and sister Edith Stark (2010). He is survived by siblings: Jack (Estella), Ann, Gary and a multitude of nieces and nephews.

Interment was held at Chattanooga National Cemetery. We invite you to send a message of comfort and view the family guest book. Companion Funeral and Cremation Service, Cleveland Chapel is in charge of the arrangements.
LINKS
The Daily Sentinel
http://www.thedailysentinel.com