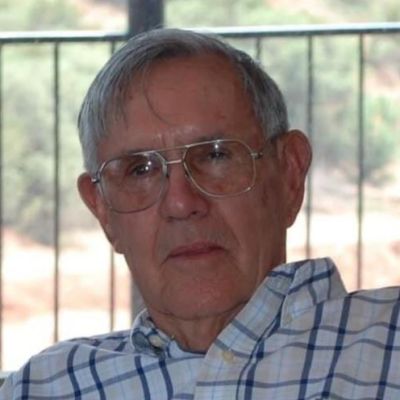 Elmer
"Dwayne"
Fleming
What do you remember about Elmer? Share your stories and photos here, and invite others to come share their memories.
Elmer "Dwayne" Fleming joined his Lord and savior Jesus Christ on October 25, 2021. He was born on July 9, 1929, the son of P.K. and Martha Elizabeth Fleming who preceded him in death along with 8 siblings. He had five sisters, Mary Baker, Vera Meeks, Pearl Walker, Martha Hobbs and Wanda Jackson and three brothers, P.K. Fleming, Alton Fleming and J.E. Fleming.

Dwayne met Winnie Faye Evans on a blind date and continued courting until Dwayne was drafted into the United States Armed Forces. When he was on furlough, they married on November 26, 1952, in Tahoka, Texas and had a short honeymoon and then had to return to service.

Dwayne was inducted into the armed forces on December 13, 1950, and was transferred to the Army Reserve on December 3, 1952, where he was shipped to various locations including Germany and Switzerland. Dwayne was Honorably discharged from the United States Army on October 17, 1956, and resided with Winnie until moving to Lorenzo to farm with his older brother J.E. Fleming.

Dwayne resided and continued to farm at Lorenzo and was a member of the Crosby County Bowling League. After ten years, he and Winnie were blessed to adopt their 3 children, Kevin, Karen and Kelly. Dwayne always said he and Winnie were blessed by their kids but the kids were blessed by them. The family lived on the farm at Lorenzo until Dwayne decided to move the family to the Evans farm at Halfway where he continued to farm until his retirement in 2001. Dwayne and Winnie then moved to Plainview where he lived out the remainder of his life.

Dwayne was a member of the First Baptist Church of Halfway for over 40 years and served as a trustee and on other committees until the church's closing. A lot of lifelong friendships began at this little church and community located halfway between Olton and Plainview, Texas.

Dwayne's most cherished moments were spent with his children and grandchildren. He always took them on vacations to Disney World, Ruidoso, Colorado and Port Aransas. Too many trips and memories to mention. His grands and great grands were his pride and joy. His face always lit up when they came to visit. He rarely missed any sporting events, birthdays, graduations or weddings. Only illness or inclement weather could keep him from being present.

Dwayne also had a hobby as a trading card collector and opened a shop named "The Edge" in Plainview. He sold and traded cards and comic books until he closed the shop so that he and Winnie could travel. And travel they did, to Europe, Canada, Mexico and took cruises to Alaska and other locations.

Left to cherish his sweet memory are his wife of 68 years and 11 months, Winnie Fleming of Plainview, Children, Kevin Fleming of Amarillo, Karen Phares of Plainview and Kelly and Charisa Fleming of Amarillo, ten grandchildren, Kassie and husband Anceslo Idicula, Shayla and husband Colt Talley, Kasey and husband Taylor Jones, Chelsea Fleming and Dylan Phares, Chesney (Lexi) Fleming and Kinsley Fleming. He also had six great grandkids, Jakob Ewing, Skya Powers, Deklan Powers, Kynadee Fleming, Grayson Idicula and Jack Jones. Dwayne is also leaving behind numerous nieces and nephews with whom he had close relationships with. Dwayne was well loved and respected by so many including friends that remain and those who have passed before him.

Funeral services will be held at 2:00 P.M. Saturday, October 30, 2021 in the Kornerstone Funeral Directors Chapel with Dr. Glyndle Feagin officiating. Burial will follow in Plainview Cemetery under the care of Kornerstone Funeral Directors of Plainview.

A visitation will be held on Friday evening, October 29, 2021 from 6 to 8 P.M. at Kornerstone Funeral Directors.

The family suggests memorial to the Cal Farley's Boys Ranch or the Texas Boys Ranch.
LINKS
Kornerstone Funeral Directors

Plainview Daily Herald
http://www.myplainview.com