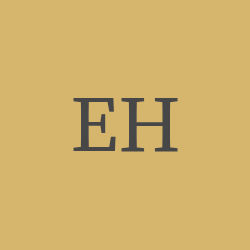 Ellen Anne Saylors
Helbing
Help us celebrate Ellen Anne Saylors! Please share your stories and photos, and invite others who remember Ellen Anne Saylors.
Ellen Anne Saylors Helbing, loving wife, mother, grandmother and friend, died peacefully in her home on March 13, 2022 at the grand old age of 91. Ellen was born on January 15, 1931 in San Angelo, Texas to Lela Mae and Sims Saylors. She was the only child in a loving Christian household. She graduated from San Angelo High School in 1947, and then on to Waco and Baylor University for her freshman year. She then transferred to The University of Texas in Austin for the next three years where she would pledge Delta Gamma and be named one of the ten most beautiful women at UT. She married Stephen C. Helbing in 1951 and moved to Jayton, Texas. There began the lives they would live for the next 70 years. Steve sold tool bits out of the back of a station wagon for Hughes Tool Company, while Ellen built a household and a family. What began in Jayton would wind through many stops along the way, from Fort Worth to Albuquerque to Roswell to Denver, Midland, San Angelo and Dallas.

In addition to being a wonderful wife and dedicated mother, Ellen was always deeply involved with her church and community wherever the Helbing family lived. This was especially true with the Presbyterian churches in Roswell, New Mexico, Midland and San Angelo, Texas. She was integral to her husband's political career in New Mexico, basically running campaigns for the state legislature and Steve's bid for Governor in 1970. With her sons grown and finally out of the house, Ellen's entrepreneurial spirit kicked in and, with a close friend, she started Splen-Denims, a design and production small business for custom made appliqu?d denim skirts. The successful business venture in Denver lasted nearly ten years and helped Ellen deal with the quiet that comes in a house void of four boys. Steve and Ellen left Denver in 1983 for a short stint in Scottsdale, Arizona. From there they moved back to their beloved Texas. First to Midland in 1986, then to San Angelo in 2010, and finally to Dallas in 2017 for their swan song and to be closer to their sons.

One of the many fond memories of our family life together involved Sunday school and church services at the First Presbyterian Church in Roswell, followed by lunch featuring the finest fried chicken, mashed potatoes, black eyed peas and homemade rolls you've ever eaten. Our table was often shared with my mom and dad's "surrogate sons" who were cadets at New Mexico Military Institute. She provided those boys with a brief respite from military school with the love and encouragement only a mother can give. Many of those young men showed their gratitude by keeping in touch with our parents late into their lives. Ellen's generosity carried on throughout her life, with so many friends and acquaintances enjoying her welcoming hospitality. There were too many great childhood memories to recount but the summer days at Joyland pool in Roswell, family trips to the ranch in Crockett County, so many great days in Vail and La Jolla, and countless meals prepared by "the best cook in the world" are just a few. The common thread in all of our memories is family.

Ellen is preceded in death by her mother and father, her daughter, Sue Ellen Helbing, and beloved husband of 70 years, who passed away less than a year ago. She is survived by her four sons, Stephen Jr. and wife Joy of Colorado Springs, Scott and Cyndi Helbing, Ross and Anne Helbing and Robert and Nerrie Helbing all of Dallas, as well as their six grandchildren Adrienne, Audrey and Robert Helbing, Clayton and Sydney Helbing, and Crawford Helbing; and their step grandchildren Kyle Lang and his wife Morgan, and Grayson and Liv Winterkamp. The family would also like to thank with all sincerity Ellen's caregivers Felecia Staples, Mell Moore and many others who were all dedicated to her well-being over the past year.

She lived a full and fulfilling life, dedicated always to her family, and the many genuine friends she made along her journey. Steve and Ellen's friendships were numerous and such an important part of their lives. They truly cherished the friends they made throughout their marriage. Ellen made a point of maintaining those relationships over the years through Christmas cards, letters (she loved the lost art of letter writing), visits and phone calls.

Ellen Helbing took care of her husband for 70 years, and her four boys for more than 60. She lived every day for them and their well-being. We're going to let God take care of her now. She deserves that. Thank you Mom for your unconditional love, friendship and never-ending support. Matthew 25:23, "Well done, good and faithful servant, thou has been faithful: enter thou into the joy of thy lord" God bless you, Mom.

In lieu of flowers, donations can be made to First Presbyterian Church of San Angelo at 32 N. Irving Street in San Angelo, Texas, 76903 or The Salvation Army. There will be a funeral service at First Presbyterian Church of San Angelo on Tuesday, March 29th at 11:00am; and a gathering of remembrance at Sparkman Hillcrest Funeral Home in Dallas on Thursday, March 31st from 3:00 - 6:00 pm. Ellen's ashes will be placed next to Steve's in the Columbarium at Fairmount Cemetery in San Angelo following the funeral service.
LINKS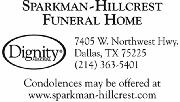 Roswell Daily Record
http://www.rdrnews.com
Midland Reporter-Telegram
http://www.mywesttexas.com

San Angelo Standard-Times Obituaries
http://www.gosanangelo.com

The Dallas Morning News Obituaries
http://www.dallasmorningnews.com