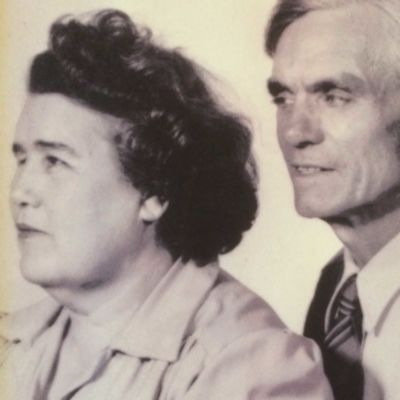 Mrs.
Elizabeth
"Libbie"
Cecelia
Peltier
Devoted Catholic, Loving Wife and Mother, Long time resident of Shawnee, Oklahoma
Shanwee News Star, Wednesday 06/21/1959

Services for Mrs. Elizabeth Cecilia Coots, 64, lifelong resident of Pottawatomie county, will be at 10 a.m. Wednesday in St. Benedict's Catholic church.

Father James Murphy, pastor of St. Benedict's Catholic church, will officiate. Burial will be in Calvary cemetery.

Mrs. Coots, whom resided in Shawnee since 1912, passed away Sunday afternoon at her 530 North Pottenger home. She had been in failing health for several years.

Born May 21, 1895 at Sacred Heart, she moved to Shawnee with her parents, the late Mr. and Mrs. W.H. Peltier, in 1912. She had lived here since that time. She was a member of St. Benedict's Catholic church.

The rosary will be recited at 7:30 p.m. today at Roesch Brothers chapel.

Survivors are her husband, David P. Coots, of the home; three sons, Arthur David, north of Shawnee; Clarence, Sacramento Calif.; Herman J., northwest of Shawnee; four daughters, Mrs. W.E. Whitten, 532 West Ford; Mrs. W.L. Danyeur, Meeker; Mrs. Loyd d. Patterson, west of Shawnee; Mrs. John T. Jacobs, Bartlesville; 14 grandchildren, a brother, Arthur Peltier, 1015 North Kickapoo.

Bearers will be Kenneth Peltier, Raymond Peltier, Buddy Peltier, Carl Steele, Virgil Kiker and L.B. Viar. Honorary bearers will be her sons-in-law, L.D. Patterson, W.L. Danyeur, W.E. Whitten and John T. Jacobs.