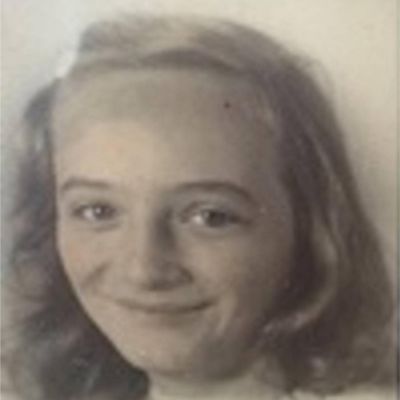 Elizabeth
Louise
Angel
What do you remember about Elizabeth? Share your stories and photos here, and invite others to come share their memories.
Elizabeth Louise (Hoehler) Angel left this world holding on to the hands of her Savior Jesus, on June 1, 2021. Liz was born in Latrobe, PA, August 6, 1934. Those who came to know and love Liz knew how she was always eager for an adventure. For her 60th birthday, her sister Mary Ann gifted her with a hot air balloon ride over her home in Latrobe, PA, to fly in the morning calm over her beloved Laurel Mountain Ridge, St. Vincent Basilica, and local cornfields. Liz and Mary Ann grew up helping their parents at St. Vincent's greenhouse, sharing roller skates and life together. Always curious and learning, she became an accomplished seamstress, cook and baker. She sewed and altered many outfits for her daughters and friends, often knowing just what adjustments were needed for shoulders to fit and puckers to be smoothed. If any of the ladies were looking for a perfect fit for a brassiere, Liz had the expertise, measuring tape in hand, from her years working at Kaufmann's (Macy's) lingerie department. Liz baked and decorated many pies and cakes, including birthday, anniversary, and wedding cakes. She always had tins of cookies, home made candy or pizzelles to share with friends and visitors. She was active in her church and through her faith in God, she found genuine friends and support for many years. Generous and fun-loving, what a wonderful woman!

Liz was preceded in death by her parents Joseph and Elizabeth (Uhring) Hoehler; her husband John J. Angel, and former husband father of her children, Nicholas A. Corey; and her brother-in-law Anthony M. Zabkar, Jr. She is survived by three daughters, Jean M. Baker (Allen, TX), Pamela A. Krall (Virginia Beach, VA), and Renee E. White and her husband Terry (Madison, WI); her one and only sister, Mary Ann Zabkar (Latrobe, PA); grandchildren Anthony Baker, Katrina and her husband Jeff VanFossen, Nicole Rose Krall; great granddaughter Charlette Rose VanFossen; nieces and nephew Paula, Lynn, Barbara, and Joseph Zabkar; and many cousins and relatives and friends.

Special thanks is extended to the staff at BeeHive Homes of Mount Horeb, WI, for their affection and loving care provided to Liz over the past several years. Special thanks to Uriah, Nicole and Faith at BeeHive for their compassion and friendship. Special thanks to Karen Theilig for her friendship and visits with Liz. Special recognition is given to Agrace Care Hospice staff for their care.

Jesus said: "I am the Resurrection and the Life. Whoever believes in Me will live, even if he dies." John 11:25 "Do not let your hearts be trouble or fearful." John 14:27

We love and miss you, Mom, but we will see you again in heaven.

A celebration of life will be held at a later date.
LINKS

Greensburg Tribune Review
http://triblive.com