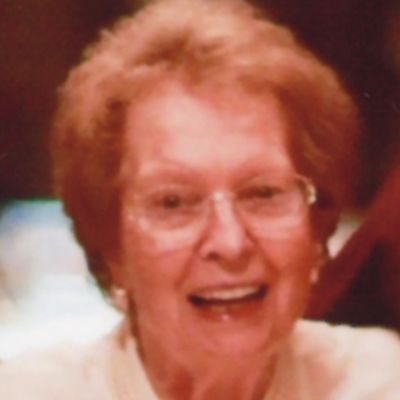 Elisabeth
(Betty)
King
Help us celebrate Elisabeth! Please share your stories and photos, and invite others who remember Elisabeth.
Elisabeth (Betty) King, 91, of Manhattan, MT was surrounded by loving family when she went home to be with her Lord and Savior on November 21, 2019. She was born on March 8, 1928 in Philadelphia, PA to Beulah (Wood) and David Ralph Brown.

Betty grew up in a loving home with parents who were commissioned officers in the Salvation Army. Along with her older brother, Sam and her younger sister, Alvena, the family was taught to share God's saving grace through charitable service. Mom played the trombone as a member of the Army Citadel Band during college. As a young girl, Betty also worked in soup kitchens where she understood the importance of the Army's work for the relief of the poor and less fortunate.

While attending Ohio State University in the nursing program Betty met Edward King at a Young Christians Bible Study on campus. She married the handsome "Ted" King on June 11, 1949. After graduating from college, she applied and was appointed Supervisor of Nursing at Booth Memorial Home and Hospital in Cleveland, Ohio. She was of great support to Dad as he finished medical school.

ln 1951 Mom and Dad moved from Baltimore, MD to the Blackfeet Indian Reservation in Browning, MT where Dad was commissioned in the Indian Health Service. Mom fell in love with Glacier National Park and all it had to offer. She also learned how to ride horses, hike the trails of Glacier, hunt and fish. While in Browning, Mom and Dad had two children, David and Therese.

ln 1961 the family moved to Manhattan where Mom and Dad opened a Family Practice. The office was a place where Betty and Doc worked together. Mom, at times, was the nurse, the office manager, and she sometimes ran a day care at the office with the addition of Laura to the family in 1964.

During Mom's life in the Gallatin Valley she was active in the Manhattan Bible Church where singing in the church choir was especially uplifting. Mom served on the board of the Community Concerts; bringing many talented musical acts to Bozeman. She served on the Park Board for the Town of Manhattan and was instrumental in creating the shelter for parents at the playground area of Taylor Park. Make sure you take your four-legged friends to visit Doc and Betty King's Bark Park south of Taylor Park.

Mom loved to go to Hebgen Lake with Floyd and Florence Spady where they fished, snowmobiled, split firewood and had a grand time with their good friends.

One of Mom's crowning achievements was teaching our horse, April, to pull a buggy using the trial and error method in the late 60's. Mom and Dad entered the buggy in a Bozeman Jaycee parade as a country doctor and nurse and won a prize for best costume. Mom was always up for a challenge. She and Dad broke ground on Mom's dream cabin on Hebgen Lake in 1982. Mom made many great memories at the cabin laughing with the Martins, Stevensons, other friends and relatives, and especially with her grandchildren.

Mom survived a devastating stroke in the Spring of 2008. We knew our Mom was tough but true to her nature she was once again was up for a big challenge. She worked hard to recover what she could and continued to be a blessing to her family.

Betty leaves behind a son, David; a daughter, Therese of Livingston; a daughter, Laura (AJ) Niemi of Billings and grandchildren, Taylor (Emily), Braedon (Tori), Kira, and Caitlin; and extended family in NY, GA, VA, WV, PA, WA. Betty was preceded in death by her husband; her parents; brother; and sister.

A special thanks to Dr. Pam Hiebert for all her excellent care and support.

No service is planned at this time.

Arrangements are in the care of Dokken-Nelson Funeral Service www.dokkennelson.com.


LINKS
Dokken-Nelson Funeral Service
The Livingston Enterprise
http://www.livingstonenterprise.com

Bozeman Daily Chronicle
http://www.bozemandailychronicle.com