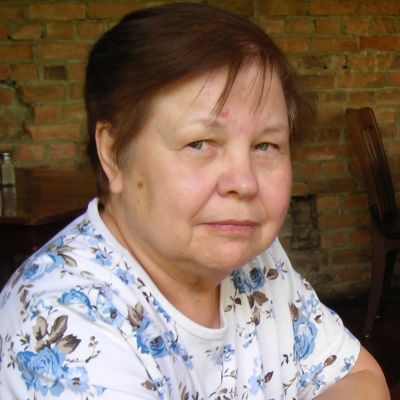 Elida
Villarreal
Garza
Did you know Elida? Please share your stories and photos, and help spread the word about this page!
Elida Villarreal Garza, age 82 was born September 28, 1940 in Victoria, Texas and died October 3, 2022 in Carrollton, Texas. She was married to Joseph G. Garza on August 22, 1967 and they had four children, Michele Y. Garza, Joseph C. Garza, Gregory F. Garza, and Marc P. Garza. Later, in the 70s, with four young children to raise as a single mother, Elida attended Our Lady of the Lake University in San Antonio, Texas and began a long career as an insurance adjuster, retiring in 2003.

Elida was a Warrior. Her determination left an indelible mark on her children who learned lessons in strength, perseverance and independence. Elida demonstrated through her strength, perseverance and independence, that no matter what obstacles get in your way, you find a way to make it and you don't need a man to do it.

As a single mother, money was always tight but Elida never let her children feel it. There was always food on the table, good fitting clothes on their backs, gifts at Christmas and birthdays and, when they were very young, McDonald's every Friday night. She made her kids feel like they had it all.

In 2003, Elida battled and overcame her diagnosis of breast cancer. Shortly after the diagnosis of breast cancer, she suffered and powered back after a series of mini-strokes. Elida, the sweet and fierce Warrior, overcame these challenges, continued to live her life, experiencing pride in her children's accomplishments, and enjoying every moment she could with her grandchildren.

Elida was preceded in death by her parents; her sister, Estefanita V. Garza; and her brother, Raymond V. Garza.

Elida is survived by her children, Michele Y. Garza of Carrollton, Texas; Joseph C. Garza of Houston, Texas; Gregory F. (Andi) Garza of Victoria, Texas; Marc P. Garza of Dallas, Texas; and Jeffrey Alan (Samri) Garza, who she loved as a son; her siblings, Adelina V. Garza, Robert V. Garza, Jimmy V. Garza and Joe V. Garza, all of Victoria, Texas; and three grandchildren and one great-grandchild.

Visitation will be held Friday, October 7, 2022 from 5-7PM at Rosewood Funeral Chapel, with rosary beginning at 7PM. Funeral mass will be held Saturday, October 8, 2022 at 9AM at Our Lady of Sorrows Catholic Church, with interment following at Resurrection Cemetery.
LINKS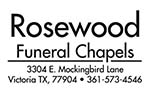 Victoria Advocate Memoriams
https://www.victoriaadvocate.com