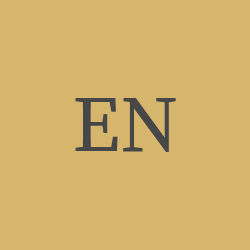 Elias
Whilden
Nettles, III
Did you know Elias? Please share your stories and photos, and help spread the word about this page!
Elias Whilden Nettles, III, better known as Bill Nettles died July 19, 2022, exactly where he wanted to be, home. He was 86 years old.

He was born and raised in Sumter, South Carolina. He is the son of Elias Whilden Nettles, Jr and Gwendolyn Chandler Nettles both of Wedgefield, SC and stepson to Mary Boyle Nettles.

Bill graduated from Clemson A&M College in 1958, later Clemson University, with a degree in agronomy. While at Clemson he was a member of the Senior Platoon. 63 years ago, he met a woman from the mountains of North Carolina, Carolyn Plott and wished that he would be lucky enough to marry her. His wish came true, and they were married for 62 years, she survives him.

Bill and Carolyn have two children William Nettles (Fielding Pringle) and Mary Lynne Truman (Tom). Seven grandchildren; Robert Truman, Gwendolyn Truman, William Nettles, Jr, Alex Nettles, Jackson Pringle, Lucinda Pringle, and Sawyer Pringle.

Bill loved the outdoors. For years he wrote an outdoor column in a local Sumter newspaper called "Roaming Outdoors". He loved to fish and did not care if the water was fresh or salt. He loved to hunt but, readily admitted it was just an excuse to be in the Wateree Swamp with his friends. He pulled for two college teams and two teams only. Clemson and anyone that was playing the University of South Carolina. He was a Captain in the South Carolina National Guard and Member and Chair of the Beaufort Memorial Hospital Foundation. He belonged to Milford Hunting Club and Brohun Lake Fishing Club. He was also a Master Mason. Bill belonged to Society of the High Hills of the Santee, Sons of the American Revolution, Huguenot Society of South Carolina, and the First Families of South Carolina. Most of all he was a husband, friend and role model to his children and grandchildren. There will be an empty rocking chair on the porch, an empty place in our hearts because of his passing.

A Celebration of Life will be held on Wednesday, August 17 at 11 AM at The Parish Church of St. Helena, Beaufort, SC.

Memorials may be sent to either The Parish Church of St. Helena, PO Box 1043, Beaufort, SC 29901 or Beaufort Memorial Hospital Foundation, PO Box 2233, Beaufort, SC 29901.

Anderson Funeral Home and Crematory is serving the family.
LINKS
The Item
http://www.theitem.com