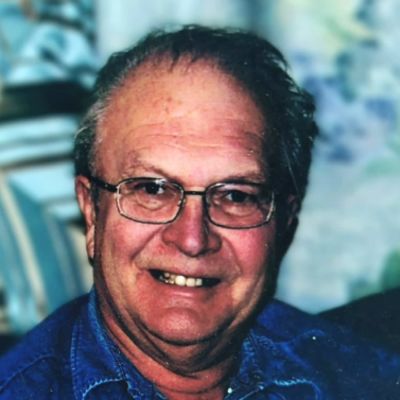 Egon
Marius
Jespersen
Join us in celebrating Egon 'Chief' Jespersen —please share your stories and photos.
This week the Jespersen family said goodbye to a great man. Egon Marius Jespersen passed away on June 1st 2022 at the age of 80 years. Egon was born on April 26th 1942, in Fyn, Denmark, the second of three children to Christian and Clara Jespersen. At the age of 11 he immigrated to Canada with his family, travelling by sea to Halifax and by train to Salmon Arm. Shortly after their arrival his parents bought the acreage on which Egon lived throughout his life.

In the family tradition he worked hard, as a boy picking apples, raising family pigs, tending mushrooms and for many years growing strawberries. He was instrumental in transitioning the Jespersen Solvang strawberry farm to Christmas trees. In 1968, he founded Jespersen Drywall which, along with the Christmas tree farm, continues to be a vibrant family business in the Salmon Arm landscape. His hard working life added much to the community.

Hunting was a passion which he passed on to his children. His happiest times were spent with them in the wilderness. He was always the first to volunteer to take visitors for a drive and show them the country he loved so much. Egon always had a story to share. He was a generous friend and contributed his time over the years to many local community and fundraising events.

He was a business owner, farmer, avid hunter, and loving father, husband, grandpa, and friend, and known to many as Chief. Egon is survived by; his wife Sally, children Kris (Monja), Ed (Robyn) and Ashley (Devin), seven grandchildren; Klaire, Dax, Ryker, Boden, Marek, Call and Atlin; his sister Tove, brother Jesper and several cousins in Canada and Denmark.

In lieu of flowers, donations can be made to the Salmon Arm Fish and Game Club.