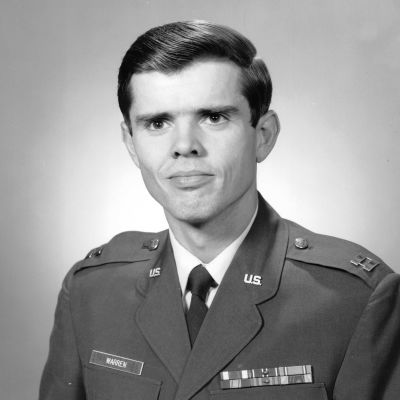 Edward
Fontaine
Warren
What do you remember about Edward? Share your stories and photos here, and invite others to come share their memories.
Edward Fontaine Warren, 77, passed away peacefully at home in Camarillo, CA on Sunday July 25, 2021, surrounded by family. He was born on November 20, 1943 in Louisville, KY to James T. and Wanda Warren and was the oldest of three boys. He is survived by his loving wife of 50 years, Catherine Omer Warren of Camarillo, CA; son, Carl (Adrienne) Warren of Winnetka, CA; daughter, Jeana (Kirk) Paulson of Bozeman, MT; brothers, Neil (Nobuko) Warren of Tokyo, Japan and Don (Terri) Warren of Ottumwa, IA; grandchildren, Brett and Hayden; as well as many beloved nieces & nephews.

Ed developed an early interest in the Ham radio, allowing him to connect with many people across the world. During this time, he also developed his strong curiosity for space, science and exploration. This led him to graduate with honors from Arizona State University, with a Bachelor's and Master's degree in Electrical Engineering, as well as obtaining another Master's from USC in Systems Engineering.

Ed dedicated his life to serving his country with honor and integrity for 56 years. He enlisted in the Air Force in 1964 and worked his way up the ranks, earning a Meritorious Service Award along the way, and retired as an Air Force Major in 1984. Though his career took him all over the world, he planted roots with his family in Camarillo, CA, and continued his work on satellite communications and defense systems until 2021.

He was a man of facts and data, but he led a full life, and was so much more than the sum of his details. Some of the stats he was most proud of were, that he had run over 25,000 miles in his life, after not starting until his 40's. He was proficient in morse code, was a ham radio operator, honored member of the FOC, and had contacted 360 different "entities" in his lifetime. He was often seen cruising down the 101 in his vehicle, turned mobile ham radio station. While he commuted, he managed to drive the distance to the moon and back three times (over 750,000 miles).

He spent his life working to make life better for our nation, his family, and his friends. He embodied dedication, perseverance, intelligence, and humility. He was an inspiration to those around him to work hard, be a good person, and stay positive on tough days. He was a brilliant man and soft spoken, but had a quick wit and good sense of humor. He sacrificed his comfort to spend weekends with his kids at swim meets, or wore extra layers to stay warm & spend time with his grandkids in snowy Montana. He loved spending time with family, whether it was the usual Sunday night dinner out, playing hide and seek with his granddaughter, or sharing his vast knowledge with his grandson.

Just like he dealt with all experiences in life, Ed managed his Parkinson's illness with strength and grace. He knew the importance of keeping his mind sharp and spending time with loved ones. On his final day, he was surrounded by his wife, children, granddaughter, and 5 rescued cats - all of whom he adored more than anything else in the world. A memorial service will be held in his honor on Saturday, August 21, 2021 at 2pm at Conejo Mountain Funeral Home, Memorial Park, and Crematory, 2052 Howard Road, Camarillo, CA. In lieu of flowers, please consider making a donation to the Parkinson's Foundation.
LINKS


Ventura County Star Memoriams
http://www.vcstar.com