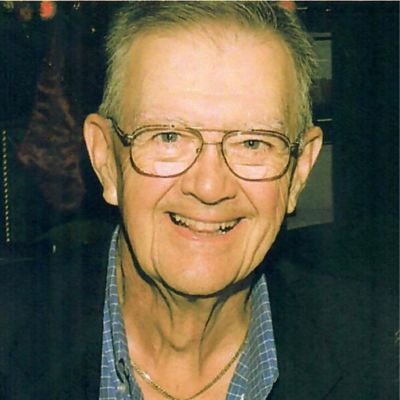 Edward "Ted"
M.
Irving
Did you know Edward "Ted"? Please share your stories and photos, and help spread the word about this page!
Edward "Ted" M. Irving 93, of Bonita Springs, FL died on January 2, 2022, at his residence. Ted was born on September 6, 1928 in London, Ontario, Canada. He was the son of the late Edward M. and Rose (Muir) Irving. Ted had been a resident of Bonita Springs since 1991, coming to Florida from Avon, CT.



Ted became an American citizen in 1954. He was a graduate of the New Jersey Institute of Technology (NJIT) School of Engineering. Ted eventually became a Chemical Engineer and successfully completed testing to become a Professional Engineer, while working for Inmont. While at Inmont, Ted worked in the laboratory as a student, and over time worked his way through the corporation to ultimately become President. Inmont became a part of United Technologies Inc. and Ted stayed with the company, eventually becoming their Senior Vice President - International. A highlight from his accomplished career was being one of the first international businessmen to be invited to enter into China once it was re-opened to foreigners. Ted also facilitated the sale of Inmont to BASF in 1985. Ted retired in 1993.



After retiring to Bonita Springs, and spending time between Florida and Boothbay Harbor, Maine, Ted was able to indulge in his love for the water and boating. Locally, he was actively involved with the Power Squadron and served multiple terms as their Commander. Ted was also a member of 'Club Limited' and traveled throughout the United States, on trips with them.



He is survived by his loving wife of 68 years, Catherine A. (Aloia) Irving, niece, Mildred A. Aloia-Taylor (Jay Cimmino); great nephew, Daniel A. Taylor, Jr. (Kerri); great great nephews, Daniel A. Taylor III and Declan Joseph Taylor; great nephew, James T. Cimmino and his fianc?e, Jess; nephew, Frank Aloia, III (Kristin); great niece, Nicole Aloia and great nephew Jake and his nephew and godson, John Aloia and sister-in-law, Modestina Aloia.



He was preceded in death by his parents; his father-in-law, Police Chief Frank Aloia, Jr.; mother-in-law, Mildred (Teddeo) and brother-in-law, Frank Aloia, Jr.
LINKS

Shikany's Bonita Funeral Home
Boothbay Register
http://www.boothbayregister.com