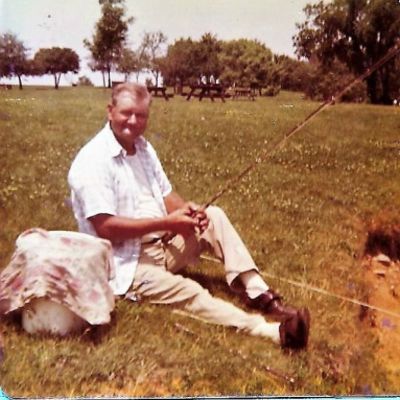 Edward
Sigler
"Sometimes I think my papa is an accordion. When he looks at me and smiles and breathes, I hear the notes." ― Markus Zusak
"I believe that what we become depends on what our fathers teach us at odd moments, when they aren't trying to teach us. We are formed by little scraps of wisdom."

― Umberto Eco

This quote embodies my father. He didn't really set out teaching us but watching him do things around the house or yard was always a lesson. It was also how we learned to interact and joke with one another and the outside world. My dad enjoyed having fun and was a bit of a prankster.

My dad was also reserved in disciplining us as children. He mostly left that to my mom. He would intervene on occasion.

Dad was quiet and deliberate in his thoughts. I often wondered if WWII had changed him in any way. He did not speak on the subject with me and I truly wish I had tried more. I'm sure he thought such things should not be shared with a child, especially his little girl.