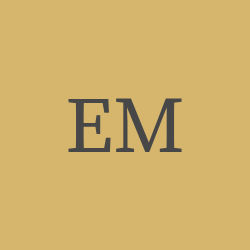 Edward
Mills
What do you remember about Edward? Share your stories and photos here, and invite others to come share their memories.
Edward Denzil Mills passed away December 7, 2021.

Denny, to his family and friends, was born on November 1, 1942. Denny was raised on a farm outside Bartley, Nebraska. He grew up farming, hunting, fishing, and playing sports with his brother Gary and numerous cousins. Denny attended Bartley High School and graduated Valedictorian of his senior class.

From there he attended Chadron State College where he excelled not only scholastically, but on the football field as well. During his time at Chadron his love of music came to the fore-front and he chose to pursue his dream of traveling and playing in a rock-n-roll band. Denny joined forces with the Eccentrics. To quote the Nebraska Rock and Roll Hall of Fame:

"Based out of Lincoln, this early 60's band is considered to be one of the best rock bands to ever come out of Nebraska. Not only did they have 'cool' bouffant hairdos, they also cut two excellent 45's on the Applause label. The first, "Share Me/Starts," reached #11 on the KLMS Nifty Fifty in September of 1964. In 1965, they cut "Nighttime Noontime/I Still Love You." These songs, written by member rick Evans, featured great vocal work and also showcased the talents of drummer, Dave Trupp. Other members were Denny Zager, Denzil Mills, and Jerry Wingate. Zager and Evans later went on to record the hit "In the Year 2525" which reached #1 on the national charts in 1969."

During this time period, one night playing rock-n-roll at Robbie's Roadhouse in Lincoln, Nebraska, he would say the most beautiful woman in the world walked in. He leaned over to his friend and drummer, Dave Trupp, and said, "I'm going to marry that woman." That woman was Judith A. Millington. They married in August 1963. Denny and Judy enjoyed traveling the country and following his musical dream for the next several years.

Pursuing a family and his musical dream, Ed and Judy decided to put down a stable base. Billings, Montana was the logical choice. While living in Billings, Ed was involved in real estate and land development. He had several endeavors, but none dearer to him than the Magic City Motorcycle Club. Ed and Judy were involved for several years, meeting and making many wonderful friends along the way.

Ed had always talked about moving to the Pacific Northwest and owning a boat, so that is what they chose to do next. After spending several years enjoying traveling throughout the Northwest and Alaska, it was once again onto a new adventure in Florida.

Once in Florida, Ed always enjoyed telling friends how he traveled from the farthest northern position in the United States to the most southern. He chose Sebastian, Florida for his last chapter. While living in Sebastian, Ed picked up his love of golf, fishing and playing music and entertaining people, which he truly enjoyed. Here he met and made several long-lasting friends once again.

Ed's laugh was contagious, and he had a sense of humor to match. He was a great friend to several people over the years. Ed was a great father and a loving grandfather, and he will be greatly missed.

I want to thank his brother Gary Mills and his wife Renae Senn for all the loving care and support they showed Ed over the past few months of his life. They were Ed's rock, and he always said how grateful he was. He was also grateful to all his friends who showed him support and would call and visit.

Ed was preceded in death by his father Fred Mills, and mother Nadyne Mills-Chandler. He is survived by his brother Gary Mills and his wife Renae Senn of Vero beach, Florida, his son Kyle R. Mills and significant other Michelle Lofgren and granddaughter Peyton Judith Mills.
LINKS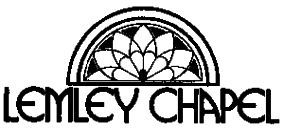 Vero/ Sebastian News
http://veronews.com
McCook Daily Gazette
http://www.mccookgazette.com