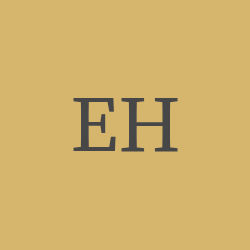 Edward
Hudson
Did you know Edward? Please share your stories and photos, and help spread the word about this page!
John Edward Hudson

July 12,1955-October14, 2022

Family and friends are saddened to announce the passing of John Edward Hudson of

Greensboro on October 14, at Emory ST Joseph's in Atlanta. Known by his closest friends as

'Ed', Mr. Hudson was an accomplished, prolific artist known primarily for his compelling

contemporary abstract paintings. Although he often preferred not to publicize his numerous

other artistic endeavors and achievements, he was recognized and respected for his stunning

scenic art and set decoration for several films made during the 70s and 80s, and for his highly

skilled architectural/decorative art, and restorative portraiture work.

Preceding Edward in death were his parents, Eldred P Hudson, Sr and Jean Tatum Hudson,

longtime residents of Madison. Surviving immediate family members include brother Eldred P

Hudson, Jr (Bob Rossier) in Tryon, NC; sister Janie H Williams (Perkins) of Greshamville; niece

Laura Williams (Andrea) of Charleston, SC; nephew Bob Williams (Carolyn) and children Kal

and Charlie of Asheville, NC.

Born in Baldwin County, GA (1955), Edward completed his BFA in painting from The Lamar

Dodd School of Art, UGA in Athens (1975) where he bonded with a group of artist friends with

whom he remained close in spirit and purpose for four decades.

Intensely focused on the development of his painting, Edward was a private, introspective

individual who enriched his life and the lives of others through his love of art, music, and

nature. A good day in the life of Edward typically included steady work in the studio (often into

the wee hours) and a full day of creatively figuring out how to make something useful or

beautiful out of nothing, or trimming a row of trees to make his mark on the landscape that was

his sanctuary.

Those who knew and loved him best will remember his engaging (sometimes exhausting)

insistence for detail/clarity in word and deed, and his ever-endearing talent for telling (acting

out) a gut-funny story about the latest close encounter with the realities of human existence.

Throughout his career he lived and painted primarily in Athens, Madison, Buckhead, and

Greensboro with shorter residencies in San Francisco, France, and England. His work was

featured in various solo and group exhibitions in US venues. The bulk of Edward's paintings

reside in private collections across the country. Although he was rarely comfortable pursuing

gallery representation, he was represented for a short period by Fay Gold (Gallery) in Atlanta.

Under the mentorship of well known Film Art Production Directors Charles Bennett and Patrizia

von Brandenstein of New York, Edward's scenic work contributed to the critically noteworthy

aesthetic of films such as ABC's production of Edgar Allen Poe's short story, 'The Gold Bug',

the PBS adaptation of Flannery O'Conner's short story, 'The Displaced Person', and the tender,

socially relevant adaptation of Bette Green's novella, 'The Year of My German Soldier', among

others.

Although Edward sometimes yearned to return to France, he valued his years in Morgan and

Greene counties near family and friends (new and old) who added texture and color to his life.

A gathering to honor and celebrate the life of John Edward Hudson will be hosted by the family

at 'Sandtown Place', the home of his dear friends, Bill and Sue Hodges, on Sunday, November

6 from 2-4 pm. The address is 365 Hodges Circle, Mansfield, GA, located about 20 miles

outside of Madison. Light refreshments will be served. A few moments for remarks from family

and friends will be followed by time to mingle and view numerous examples of Edward's

creative work on the property.
LINKS
A. E. Carter Funeral Home

Morgan County Citizen
https://morgancountycitizen.com

Athens Banner-Herald Obituaries
http://onlineathens.com