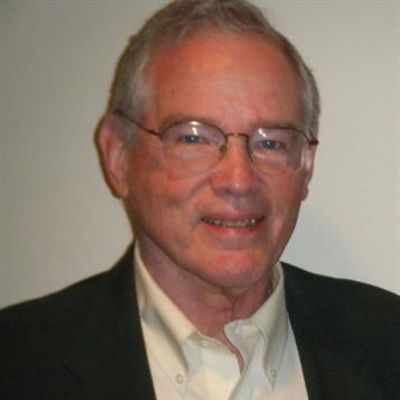 Edward
Jordan
Fox, Jr.
Join us in celebrating Edward—please share your stories and photos, and help spread the word about this page!
On July 29, 2018, Dr. Edward (Ned) J. Fox, Jr. died in hospice. Born in Charleston, WV, on Jan. 1, 1935, he grew up in Galveston, TX, and graduated from Woodberry Forest School in 1952. He earned his undergraduate degree in history from Rice University, his Master's of teaching degree in English from Johns Hopkins University, and his Ed.D. in school administration from Nova Southeastern University.

A lifelong educator, he taught at St. Stephen's and Episcopal High School in Alexandria, VA; St. Andrew's in Boca Raton, FL; Collegiate Schools in Richmond, VA for 10 years; and served as Head of Charlotte Latin School in Charlotte, North Carolina, for 27 years. He also worked as a consultant for strategic planning, board training, board/head relations, and school assessments, and he led head-of-school searches for the Southern Teachers Agency. After retiring from Charlotte Latin, he took a series of one-year interim Headships in Raleigh, NC; Little Rock, AR; Santa Fe, NM; and Fort Worth, TX; before finally retiring to Cashiers, NC, with his wife Joanna Pittman Fox.

For the Southern Association of Independent Schools, he taught seminars on independent school administration at colleges around the country, including Vanderbilt University, as well as founding the SAIS Administrative Institute in 1983 and the SAIS Institute for New Teachers in 1985.

He served in leadership positions for SAIS, NAIS, NCAIS, SACS and many other civic and charitable organizations, including service on the national board of the Cum Laude Society. During his career, he participated in over 70 SACS accreditation visits and led the development of the accreditation program for SAIS.

A resolution adopted by the Collegiate School Board of Trustees in 1976 upon his departure reads, "Ned Fox is a gentleman, at home with all manner of people, equally at ease at a play, in a library, a museum, or the cheering section of a sports arena. With his sense of humor and ready repartee, he is the center of most school groups. He is not an ivory tower scholar, but respects learning as a basis for quality instruction. In establishing curriculum and programming, he has always been creative and innovative."

An avid scholar of both movies and books, his favorite movie was Sahara (the Humphrey Bogart version) and his favorite book was Moby Dick.

In the 1970s, he co-wrote the grammar workbooks Words, Phrases, Clauses and Jr Words, Phrases, Clauses with Malcolm Moore. Not to brag, but WPC is currently ranked #3,391,915 (true story) on Amazon's top selling book list, which is, as we all know, not that bad for a grammar workbook.

At Charlotte Latin, Ned helped grow the school physically and in terms of its networks. He took an early focus on improving faculty and staff salary and investing in professional development, including a focus on diversity for all sectors of the community.

Ned was a religious scholar who challenged students of all ages to think critically about religious dogma. An Episcopalian from birth, in retirement he served the Church of the Good Shepherd in Cashiers, NC, in multiple roles. Ned was a sharp observer, a dependable friend, with a serious mind. His smile revealed an enormous capacity for pleasure-in humor, in film, and in friends young and old.

To capture the expanse of Ned's story is difficult in these short lines, but one friend covered much when he wrote, "He was an incredible teacher to me in high school, he was a mentor to me as a young headmaster, and he became a lifelong friend. I admired Ned for the person he was - always thoughtful, honest and genuine, sprinkled lightly with humility and humor. In this same vein, he was the consummate headmaster - he shaped the lives of generations of young people and faculty. We have all lost an incredible leader, mentor and dear friend."

He was preceded in death by his parents, E.J. Fox and Ellen Douglas Robertson; his brother, Douglas R. Fox; and wife, Joanna; and her son, Pitt Rutter.

He is survived by his sister, Judith F. Watson of Paducah, KY; sons, Ed and George Fox; step-children, Paul, Harrison, and Virginia Rutter; and grandchildren, Olivia, Ashley, Aleric, and Tiamat Fox, Pitt and Jake Rutter, Wes Bailey, Catherine, Jack, and Brooke Valentine.

In lieu of flowers, donations to the American Association for People with Disabilities would kindly honor Ned's life and his values. At www.aapd.com you can find their donations page. Or you can reach out to the Faraja School for Children with Physical Disabilities, based in Tanzania, Africa, a nonprofit in which Ned had a personal interest. Follow https://www.farajaschool.org to their donations page.

A memorial service will be held at Christ Episcopal Church in Charlotte on Saturday, September 1, 2018, at 11 a.m. For those unable to attend, follow http://www.christchurchcharlotte.org and click on the Live Stream link during the service. A burial will be held at The Church of the Good Shepherd in Cashiers on Sunday, September 2, 2018, at 2 p.m.
LINKS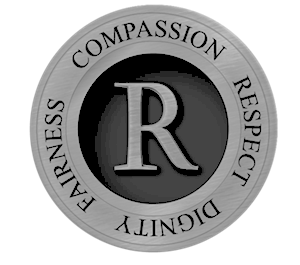 Robertson Funeral & Cremation Service
Richmond Times-Dispatch
http://www.timesdispatch.com