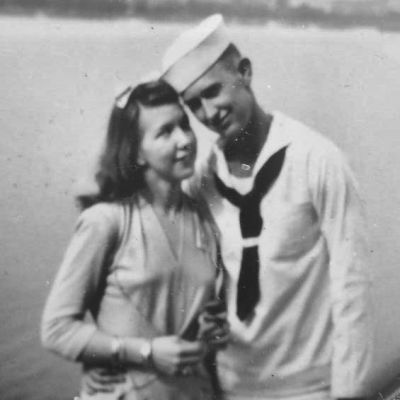 Edna
Rose
Lychenski - Sonstelie
Artist, mother, grandmother, great grandmother...I miss her everyday
Devoted wife, loving mom and friend passed away on July 22, 2015; she was 91 years young, nobody ever guessed. Her friends and family will always treasure her love, creativity, energy, tenacity and spunk.

Eddie was vastly curious about the world and all the people in it. She avidly pursued her love of fine art while lovingly raising her family. Eddie produced a prolific body of work including beautiful water colors and pastels, all the while participating in classes at Red Rocks Community College from Don Cohen, earning an award at the Littleton Depot All Colorado Juried Art Exhibit, and many years of ongoing workshops with the Belmar artist group. If you own a work signed: ER Sonstelie, it's hers.

She interrupted her art only to devotedly care for the love of her life, her husband Walter E. Sonstelie, who passed away on May 24, 2008 after 62 years of marriage; she was devastated. Eddie loved great food, was a creative cook, passes on her passion for life, cooking and creativity to her daughters: Karen Murtha, Christina Donlan and Carol Sonstelie Babb; her grandchildren: Melissa Clark, Shanon Donlan Kearney, and Brian Donlan, and her great grand daughter, Candace Clark Allen.

Eddie reigned over all family gatherings (the last on July 4th, this year) and attributed her long life to a daily glass of wine with dinner. Love you, GG.